Enhance Mobile SEO With These 6 Tips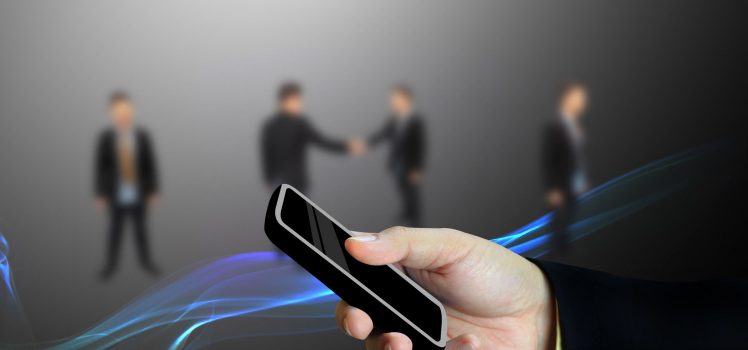 They may be college students, employees or other businessmen just like you. Out of 7 days in a week, 80% of the time they find themselves out of residential premises. This scenario leads to an excessive use of mobile phones. Not only that, leave aside this plot and open your bedroom. Doing so, you'd find your family member on the bed with his favourite device, the cell phone. Here, we conclude by pointing out the importance and extent of mobile phone usage which clearly shows the need for SEO enhancement in this field. Further research show that most of the users today touch through search engines instead of directly visiting a website, and those users are seen making purchases beyond a staggering 93% mark.
It is visibly obvious as people primarily make use of mobile phones to access the internet. In such a case, we need to dial-up our duties to channelizing our attention to promote our website, keeping mobile phones high-up on the priority list.
Here are the tips…
1. Cell phones on top. A cellular carnage act is what's required to take your brand to the top. Let the desktop take a breather and now focus on ways that'll allow your website to spring up on mobile phones. But the best way out is with a stabilized wavelength that includes a website and a mobile app since PC's are holding tight and growing around the globe.
2. Receptively user-friendly web designs. When you're targeting mobile phones, their characteristics and features need to be kept in mind. The content displayed upon the website on the desktop cannot be shifted upon a phone due to the size and features. The elements must be well point out before setting them up in the mobile app and its website portal. Neglecting this feature would lead to visitors vanish off after a few counts on their fingertips. Therefore, dynamic serving is a must in order to tackle the trouble.
3.  Look forward to optimal usage. This could be only done by designing the website or the app as per the mobile phone, allowing users to access it with ease. Let us now look at how to make the most of the SEO aspect via mobile phones. Users are more likely to engage in the websites on the cell phones if we aim to implement the element of ease. For example, comfortably touchable areas / buttons for the thumb and other fingers, an enticing yet interesting interface with limited input forms, and a distinctly striking call-to-action crowned upon pages. And in the midst of it all, make sure that the user doesn't sweating in the process.
4. Difference in appearance between mobile & desktop landing pages. On a mobile phone, make sure that the call-to-action button is clearly visible, placing it on the top. Also, you'd have to tinker with the keywords, keeping in mind the algorithms that are responsible in placements. Here, make use of longer phrases which have contractions (Example: Can't instead of Cannot; Don't instead of Do not). This way keywords can be used in the form of voice searches.
5. 'Location'. This aspect, too, is very important since you cater to local people due to which, reliance upon local SEO is a must. Registration with Google places, seizing reviews, and usage of local web directories is essential for your business.
6. Before you close the door, 'Analytics and Testing' is a factor that's a must. You just can't let your creation loose without having it tested. A wild glance from the top isn't what's required. The tiniest aspect needs to be thoroughly examined for user-satisfaction and business profitability in the future. Different designs can be evaluated separately, which would bring forth the one that's perfectly devised. From e-commerce sites to service & sales, Google analytics vary with respect to the kind of business you take care of.
And manoeuvring optimum stability in desktops & mobiles would only help you see off your competition. So get set for a streamlined mobile-desktop experience.
If you are looking to create a mobile website for your business or modify your existing site to make it mobile friendly, we can help. Just connect with us at sales@agencyplatform.com or call (888) 736-0541 Toll-Free for assistance.