Great Content And User Friendly Experience Is All You Need To Worry About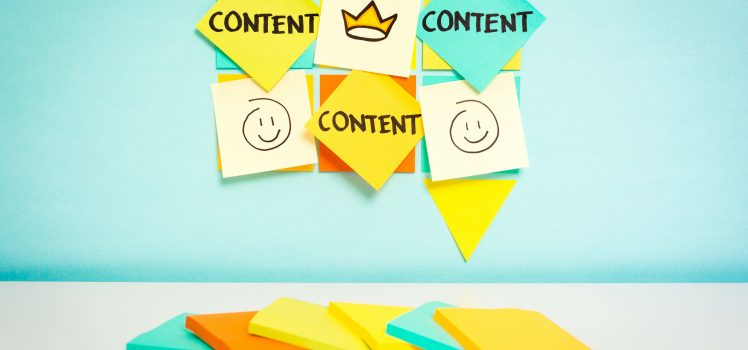 "So, what made you decide to go into business for yourself?" "It was something my last boss said." "Really, what was that?" "You're fired."
Well, if that one liner joke really inspired you to become an entrepreneur then just picture this – Starting Fresh from being your last business casualty, you are already fired-up. There's a lot on your plate – major deals to crack, plan your future strategies and, of course, manage your finances.
And suddenly, due to some budget constraints, you've got to do SEO as well. You have to do it yourself. Monitor Google's algorithm updates. Watch videos and read what an SEO expert has to say about the search ranking system?
At the same time, you are concerned about your website's current search ranking, need enough time to plan your next business move but you are also running out of time and also seems short of some quick fix ideas, too. If that's what your current status is, there are a few things that you can do well to care less about.
1) Worried About Your Ranking
Hey, why are you looking so much fired up? What's your top business priority, mate? – Rank ahead of your nearest competitor or better rank #1 in the local search rankings. Don't worry mate, every other SEO's thinking the same!
This is a burning issue that's been at the heart of many SEO's. But don't worry – all you need to do is figure out those keywords, which can rank you ahead of your local competitor. Don't look for one word keywords like "mobile" or "dress". Just select long tail keywords, which are being mostly searched across.
Now, the next step. Target a select group of keywords that are within 70% of search results. It's because it will fetch you the most targeted lot – those smart searchers, who are more than your regular click-throughs. And YES, you don't need to be holding the numero uno position to just top the rankings. There are also other search engines besides the number one search giant. And hey, you cannot manipulate your search rankings to come out on top of the searches. No one can. Don't need to worry for that, just focus on other things.
2) Worried About Link Building
Over the years, link building has been an essential part of SEO practice but of late they seem to wake up to the fact that there's an element of risk associated with it.
But Link Building is still part of the game that comes with time and is a byproduct of great writing (social media content, blogging, etc.) skills. That's why the content marketers use relevant and high-quality links as KPI.
So, stop worrying about the link building process, which takes care of itself if you start producing engaging and high-quality content.
3) Worried About the Domain Name
Our virtual existence is constantly getting flooded with hundreds of Top Level Domains (TLD's) and most of them were included just recently.
.security
.group
.wine
.channel
.seek
There's no denying the fact that the inclusion of these cute TLD's lends a bit of style statement to your official URL but don't relate them for higher search rankings as such. In fact, Google's algorithm treats them equally, whether you are using a traditional ones (.com) or a branded one or with your brand name in it.
4) Worried About Algorithm Updates
Some three years ago, monitoring Google's latest Algorithm updates used to be much sought after activity with high performance oriented SEO's having some sleepless nights measuring its due side effect on their website. This, however, change altogether with the most recent release of Panda 4.2 update. It was more of a refresh update, which took months to roll out completely and the impact is hardly noticeable. But more than their impact, it's the "User-friendly experience" that is the sole motive behind Google's algorithm updates. The recent Panda and now the "mobile friendly update" is a step towards enhancing the smartphone user experience. And if you still haven't upgraded your site to make it more mobile friendly then HELP is just a click away.
5) Worried About Keyword Targeting
Some SEO's used to worship the higher ranking keywords just like a Holy Grail. But As per Moz, it's been replaced by another ranking factor. This necessarily doesn't kick keywords out of the ranking scenario but makes its existence more of a natural rather a forced entity. According to Moz's recent report –
"We continue to see lower correlations between on-page keyword use and rankings. This could likely be because Google is smarter about what pages mean (through related keyword, synonyms, close variants, and entities) without relying on exact keyword phrases. We believe matching user intent is of utmost importance."
With that said, it does make the SEO turned business entrepreneur's job that more efficient as they don't necessarily have to overburden themselves while chasing those pricey higher ranking keywords.
6) Worried About Keyword Repetition
Similarly, Keyword stuffing was reckoned as the major force back in 2012. But with changing times, it became a redundant topic of discussion and replaced by another relevant subject "keyword repetition". However, A Moz study throws some light on the subject. The study says that about 95% of pages should follow the keyword repetition norms as below
Once in title
Once in headline
Two / three times in content
Once in meta description
Instead, if you focus more on creating some high-quality content then the issue of high ranking keywords or keyword repetition takes care of itself.
Don't WORRY, Be HAPPY
If the above reasons haven't calmed your nerves a bit, just listen to Bobby Mcferrin's happy lyrics – "Don't Worry, Be Happy". But to be frank with you, SEO is a demanding position to be in, which ultimately requires your due patience as well after putting some quality efforts. So, Great and engaging content backed up by your website's user-friendly experience is all you need to seal the deal in your favor. And if you still feeling a bit worried then just share your discomfort level with us. We're happy to help you. Just email us your concerns at sales@agencyplatform.com or call (888) 736-0541 Toll-Free and we will get back to you right away.