Which of these 29 PPC Tools will you use in 2016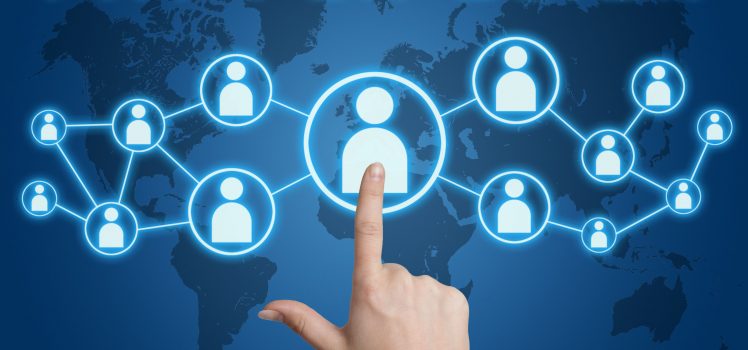 Since the advent of PPC marketing, we have constantly been in search of tools that help us not only in surviving but also in getting ahead of our competition. In this day and age of digital marketing, there are a plethora of PPC marketing tools available on the web. To save you some precious time, here's a list of PPC management tools that you can use as part of your PPC marketing campaign in 2016.
PPC management
1. AdWords Editor
This tool serves the need of those PPC professionals who work large on campaigns or run an array of campaigns in Google AdWords. With the Adwords Editor tool, you can do bulk editing and optimizations. This tool is a bit similar to the online version of AdWords. Although, the desktop version is about 3 to 5 five times faster in comparison, which makes it a must have tool in your armory.
2. Bing Ads Editor
This is a solid must have and an all-in-one Editing tool for every Bing Advertiser. It lets you manage your Bing ad campaigns and is comparatively better than Google's Ads Editing option.
3. Optmyzr
You don't want to miss out on the tool that was awarded the "Best PPC Management Software" at the U.S. Search Awards. Yes, we are talking about Optmyzr. This tool offers a variety of features (such as optimization suggestions, data visualizations, advanced reporting, and scripts) to assist you with your Bing and AdWords campaigns. After using it for a 14 day free trial period you'll have to choose one of its paid plans, which start at $116 per month.
4. Free AdWords Performance Grader
Get a thorough audit of your AdWords account in 60 secs flat with this freely available Google AdWords performance tracking tool powered by Wordstream.
5. AdEspresso
Facebook advertisers can leverage AdEspressoto conceive, optimize and track the status of AdWords campaigns. This is a paid service (starts at $49) which starts after a 14 day free trial.
Keyword and competitor research
6. SEMrush
You can use SEMrush to get ahead of your competitors or gain valuable insight about them. It's essentially a paid service that starts with a $58 a month pack, on a yearly basis.
7. Spyfu
Much like its name, SpyFulike a spy, enables you to download all of your competitors' keywords and is a must have. This $49 paid service provides plenty of important information about your competitors, for your perusal.
8. iSpionage
This $59 a month tool is not only easy to use but also provides competitive insight on your competitors. iSpionage provides up-to-date competition insight with great accuracy levels, helps you to size up your competitors and track the progress of your marketing campaign.
9. Google Keyword Planner
Google's Keyword Planner is a delight for every PPC professional. It is essentially used to do a bit of research on your high performance oriented keywords.
10. Google Trends
Every PPC marketer will vouch for the fact that Google Trends is an incredibly valuable and essential free data source. If you still haven't leveraged it then it's time you start using it as a part of your PPC campaigns.
Call tracking, analytics and conversion rate optimization
11. Invoca
Every call is important and so is the caller. To make sure that you don't miss out on the details of that all-important call, get yourself equipped with Invoca's call tracking and managing solutions. This $1,000 per month paid service comes with an option to integrate with 30 platforms so that you don't miss out on that all-important call.
12. Twilio
Twiliois another great call tracking and recording solution that you can leverage for your PPC campaign. And just like PPC, you'll need to pay as per your use.
13. Call Rail
CallRail is another great call tracking and managing solution which comes with the added features  like Google Analytics and AdWords that can be leveraged as part of a PPC campaign. This $30 a month paid service is accompanied by a 14-day free trial.
14. Google Analytics
Leverage Google Analytics' free service to track the effectiveness of your PPC campaign and analyze the performance of your website. There's also a premier option available if your needs aren't met with the free services.
15. Twitter Analytics
If you wish to track the view and the engagement count of your tweets then leverage Twitter Analytics which comes along with a wealth of information that can be used as part of your social media campaign.
16. Certified Knowledge
Brad Geddes's Certified Knowledge is a $79 per month paid service that assists you not only in analyzing your data but also conceive tons of ads, which can be optimized to know Google's quality score of your website.
17. Unbounce
If you're unable to get over your landing page woes then don't think beyond Unbounce. You can select one of your favorite landing page templates from over 80 varieties available. You can start using its free services, and if that doesn't suffice then you'll have to shell out $49 per month to subscribe to its paid services.
18. LeadPages
LeadPagesis a $25 yearly paid service that offers over a dozen of simple landing page and minisite template building options.
PPC ad copy inspiration
19. BuzzSumo
Priced at $99 per month, BuzzSumois one awesome tool that shows you the most shared content along with catchy article headlines that you don't want to miss out on.
20. Ubersuggest
If you're in search of tons of free and popular keyword ideas then we'd like to suggest Ubersuggest to you.  This advanced SEO tool boasts of thousands of popular keyword ideas that you don't want to miss out on.
Display ad image inspiration and creation
21. Share as Image
Starting at $8 monthly plan, Share as Image is a handy tool for content marketers as it helps in conceiving some awesome display ads. Before making them live for your personal or commercial purposes though, double check on the images' copyright claims.
22. Canva
Canvahelps professionals conceive their own awesome display ads with a drag and drop interface. You can upload your own images for free or select one from their paid collection of images.
23. Pinterest
Are you feeling short of creative juices while creating your display ad? Then just leverage Pinterest. Pinterestis not only a great social networking site but also a fantastic tool to discover, organize and save indelible visuals to get inspiration for your own display ad images.
24. Facebook Text Overlay Tool
Leverage Facebook Text Overlay Toolso that your display ads comply with Facebook's not more than 20% text rule. Ensure that your text doesn't spread over six or more grids or else you'll have to edit it again.
25. gifntext
Use Gifntexttool to conceive amazing GIFs as part of your social and display ads campaign. This is essentially a paid domain that houses several amazing images.
PPC Automation
26. AdWords Scripts
A product of Daniel Gilbert and Brainlabs association, AdWords scripts has some unique features such as advanced A/B testing, close variant matching and competitor tracking.
Apps
27. Google AdWords App
And if you're the sort of professional who does part of his AdWords campaign management on the go, then you need to have Google AdWords App (Android or iOS) installed on your mobile. It assists you right from adjusting your keyword bids to creating new text ads manually.
28. Facebook Ads Manager App
Manage your Facebook mobile campaigns through your iOS or Android Facebook Ads Manager App. Other than that, you can analyze the performance of your ads, edit them by adjusting your Ad budget and even conceive new ads.
29. Google Analytics App
The Google Analyticstool allows you to keep a track of the performance of your display Ads through regular stats or reports.
Which one is your favorite tool?
Depending on your campaign requirement, you can use any of these free or paid PPC marketing tools. For better results, just hire our professional PPC services or else write to us about your PPC requirements at sales@agencyplatform.comor call (888) 736-0541 (Toll-Free) and our team will get back to you within 24 business hours.