With SEO… Time starts Tickin' or Stops Tickin'?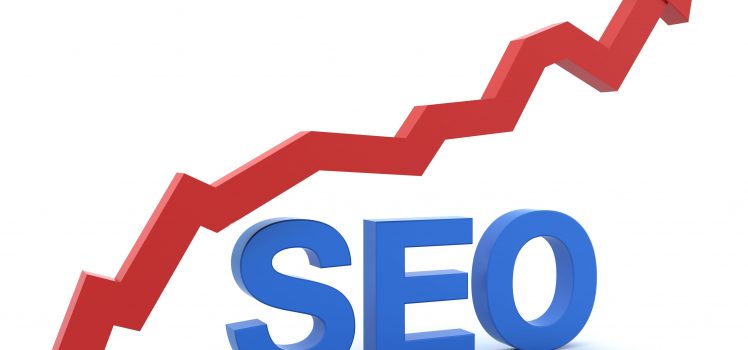 SEO might seem quite appalling for a newbie. Stepping onto the field is easy, but seeking the spotlight amongst competitors is an uphill battle that requires dedication. New skills also need to be acquired. As we keep moving, problems rise up that need to be highlighted for community assistance, and look to propel the diversity & intensity of your strategies.
Hiring an in-house SEO expert to handle these tasks would be the smartest option. If you're unable to do so, every task will pile up on you. But if you're an emerging business, hiring them would seem to be heavy on your pockets. At the same time, tying yourself up with all these tasks would see time skip away, leaving no scope for productivity.
Therefore, knowing how much time SEO takes is essential.
A Precise Answer
To be very precise, dependency upon a company's own distinct needs, different customers, competitors, and individual set of goals, etc. is what it truly requires. If topping the charts against competitors for hundreds of different keywords is what you're looking for, then you'd have to dedicate a whole lot more time than those who wish for a better chance at ranking locally.
This is quite the fact that doesn't really help entrepreneurs with estimated times & costs. This is why more options on subjective tools for analysis are to be scoured since this won't be solved with one-way answers.
This article fits in well with small to medium-sized businesses who'd try & implement every last alphabet that sunk in. And it would be the strength & motive of your campaign that'd determine the time estimates.
On-Site Optimization: Setup
Setting your site up perfectly for SEO is one of the first things you need to look into in an SEO campaign. That means possibly:
Redesigning the site
Structuring and updating your sitemap
Offering an intuitive navigation, including microformatting
Implementation of proper title tags and meta tags throughout
Checking for 404 errors or bad code
Site speed improvement
Higher, improved security
These points are just a handful. Listing them all would require adding in pages. But there's a one-time task you'd need to look through & that would be to go through a massive checklist. The ones you'd have to monitor regularly would be addressed later.
Estimated time: 10 to 40 hours, depending on the size & condition of your site. Design & development time don't come in the frame for a brand new site.
On-Site Optimization: Ongoing Monitoring and Troubleshooting
Periodic check-ups and adjustments are the forms of on-site optimization management. But most of these arise once your initial setup is complete.
For example: Crawl errors or description duplications may arise which leads you to log into Google Search Console for check-ups once a week. Dramatic changes of the sitemap calls for regular updating.  These consume much time, unless a serious problem arises that needs thorough attention.
Estimated Time: About three to 12 hours a week, depending on the size of your site and whether any problems arise.
Content Development
Content development is quite fickle, which makes it a tricky sphere. You can get away with spending a couple of hours a week, even if you writing one post a week. New posts every day bring about the essence of creativity and ideation that surpasses a full-time job's requirements at ease.
Estimated Time: Roughly three to 50 hours a week.
Off-Site Syndication and Building Relationships
This area of SEO again has its arms spread wide in numerous directions. Building occasional links and monopolizing them on social media at your own leisure isn't intensive, nor does it require much time. If you've got posts ready to go up on various social media platforms for targeting new publishers for link building opportunities, you'd need something more substantial.
Estimated Time: Between five and 25 hours a week.
Local Optimization and Peripheral Strategies
In your overall SEO campaign, you can draw in numerous other strategies. Earning local reviews and getting listed in more local third-party charts to higher rankings in local searches is one of them. This is technically optional, but you can be assisted if you have the time.
Estimated Time: Up to 15 hours a week.
Measurement and Analysis
Monitoring the impact of your strategies and analyzing them for improvements is essential. You'd have to take out some time for that. In-depth strategies should be focused upon which will finally formulate the success or failure of your campaign. This might lead you to do this on a daily, weekly or a monthly basis. Or in some situations, combine the three.
Estimated Time: One to two hours a week.
Paramount Conclusion
This article showcases the time spent on SEO campaigns by small to mid-sized businesses. Adding it all up, it adds up to between 12 – 104 hours per week. At one pole, 12 hours a week doesn't get you climbing up at a fast pace. At the other end of the pole, higher employees, contractors or an agency would need to be hired in order to climb the top of a mountain.
Dive deep into the world of SEO and grasp the tiniest element of its importance for businesses, comparing it to your current business' stature in the market. This will determine the estimated time you'd require off it. The more time you invest in this, more you'd see yourself ascend in the sphere.
Have questions? Email us at sales@agencyplatform.com or call (888) 736-0541 (Toll-Free) for assistance.