Content Marketing Strategy – Think Beyond Your Products And Services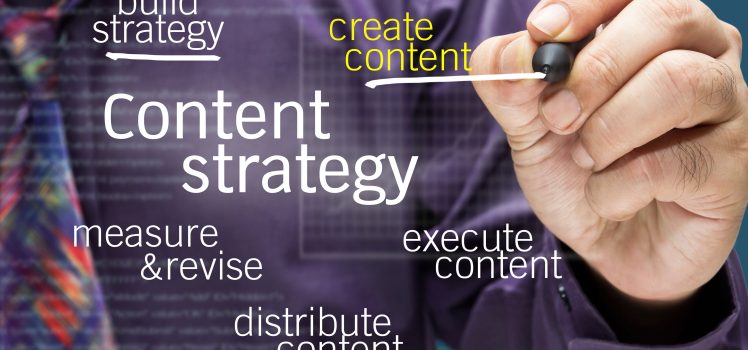 "Content is the reason search begun in the first place". Well, this axiom beautifully sums up the importance of content marketing in the scheme of things.
The online marketer of today will tell you the importance of writing well-structured and engaging content as a key ingredient for attracting more conversions.
From an SEO's perspective, links are precious but if plummeting sales funnel and forging customer relationships are your campaign's primary concerns, you can't possibly ignore the value of well-knit content marketing strategy, which may possibly add to your SEO efforts as well.
Attract. Engage. Convert – these are the three terms which sum up "Content Marketing". In fact, the modern content marketing needs to look beyond that. "How" – as we tried to explore the subject in detail.
Voluntary vs Forced Marketing
Gone are the days, when radio, print and TV ruled the world of Commercial Advertising, where the consumer was continuously pestered with some unwanted broadcasted content.
The welcome discovery of World Wide Web changed it all together for the betterment of the consumer, as it gave him the direct control of the content, he wants to consume.
Further, the cut-throat competition in the Ad World egged the modern day advertisers to come up with some smarter content solutions to add value to the lives of their target audience.
The mix of information and entertainment in terms of broadcasted content spelled success to many such advertisers, who went on to rewrite the definition of content marketing.
Follow your prospects
This quote from Gregory Nun fits the bill which goes "the right man, in the right place, at the right time, can steal millions". Hence, select the right platform to put your message across, otherwise your target audience also have a choice, whether to stay or just click to fly away.
Social Media Content Promotion Strategy
Building a Strong Social Presence is necessary not only for maximizing your Brand Reach but also utilizing it for the Paid Social Ad content.
A smart and engaging content not only fosters your social media presence but in turn increases the ROI on your content in terms of click-throughs, sign-ups, and some great backlinks. This is only possible when your social media managers and content writers work in tandem.
Look Beyond your Social Media Presence
The involvement of your PR team can give the necessary push to the content (that your social media managers and content writers combine to produce) across the relevant sections, which in turn will add up to the visibility and reputation of your brand image. Besides that, there are many benefits when a PR team joins hands with the combined forces in your social media campaign.
In the process, you need to ensure that there's no conflict of interest when your combined forces start to promote the content across different sections of your social media presence.
The press release will further add up to the visibility of your content across a wider section of media as shown below.
Other media opportunities, you can explore
Furthermore, you can also involve other types of influencers such as
1. Official Media Partners and Blog Writers
2. Influential Public Figures
It's important to involve them as your official media partners since they have the power to directly influence the masses by spreading the word across through their site or by reviewing your content.
Think beyond your product / services
Content marketing in brief is not about promoting your product or services, but it's about adding value to the people who consume your content. When it's done on a continuous basis, people will forge a relationship with your brand and that will add up to the credibility of your brand image.
For that to happen, you need to follow these do's and dont's, while creating your next content.
1. Do not endorse your offerings
2. Create value based content
3. Involve and engage your audience
4. Reply to your audience's queries on your blog post or social media profile
5. Offer your solutions to people who ask you for help
The above steps will help foster the relationship with your audience and in turn will increase the overall popularity of your brand among the masses.
Conclusion
Most businesses lag behind after completing one or two steps of the above process due to some reasons as below
1. Concentrating more on link generation
2. Communication gap between the PR and the social teams
3. Reluctant to create noncommercial content
4. Focus on the wrong direction
5. Short of ground work (R&D) before launching a campaign
6. Haven't explored your media opportunities
7. Completed Failed to forge a relationship with your target audience
At the end of the day, get your basics right before embarking upon your next content marketing campaign. And in case if you are running out of ideas as far as your content marketing strategy is concerned, we can help. Just connect with us at sales@agencyplatform.com or call (888) 736-0541 Toll-Free for assistance.