How to Tackle Ad Fatigue in 3 Easy Nonsensical Ways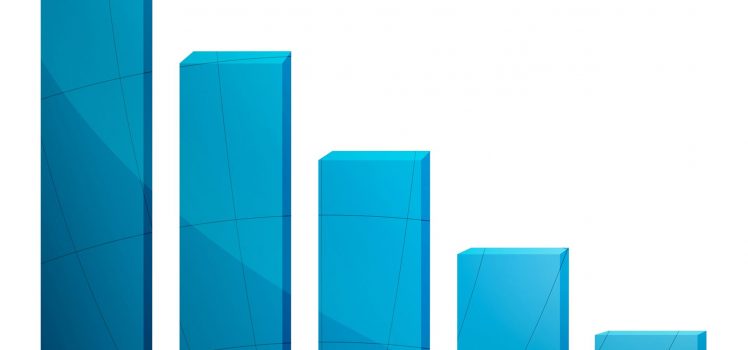 We are all victims of being randomly bombarded with various forms of ad communications, whether it's outdoor or indoor or the online advertisements.
Many of these advertisements aren't that cutout and, therefore, doesn't seem to make the desired impact on its targeting audience as such.
Take for instance, an internet joke on Apparel Washing Powder Advertisement, which goes like "New and improved? If something is new, it couldn't have been improved. If something is improved, it can't be new. ???" There are many such unimpressionable, low on value and crap sort of advertisements which rather brings fatigue to the customer than making an indelible impression on its targeted audience.
Ad Fatigue: The Basic Premise
Ad fatigue results when your sales and marketing concerns continuously go on pestering your targeting audience with such rather nuisance advertisements that too in a constant familiar tone so much so that your audience loses their interest in your advertisement. That's why over a period of time your ad campaign becomes less effective and that goes on to hurt the bottom line of your business as well.
This happens time and again with a lot of companies who suffer because of less audience exposure to their ads. This marketing concern needs to be addressed sooner than later by marketing fraternity world over that by continuously hounding their audience with same types of advertisements, they are losing their audiences rather than bringing them into the sales funnel.
"One of the life's disappointments is discovering that the man who writes the bank's ads is not the one who makes the loans". Hahahaha – well, you don't need to change your profession to improve the ROI to the company. All you need to do is try these simple tricks to ensure that you are not again ending up disappointing your target audience.
#1: Play with Visuals
if "text" is the heart, then "visuals" are the soul of an Advertisement. Visuals as such can be leveraged to create an instantly indelible impression on your target audience.
So, if you can't just bring about a change in your Ad copy then change the background visuals of your Ad set-up. But in the process, you don't want to be replicating the same mistakes, which the advertising firm seems to have created in this popular joke on advertising as below:-
#(Pre- Ad Copy): – Ever wonder what all those advertising terms really mean? NEW – Different color from the previous design. ALL NEW – Parts are not interchangeable with previous design. FOOLPROOF OPERATION – No provision for adjustments. ADVANCED DESIGN – The advertising agency doesn't understand it.
#(Post Ad Copy): – REDESIGNED – Previous flaws fixed – we hope. YEARS OF DEVELOPMENT – We finally got one to work. MAINTENANCE FREE – Impossible to fix. MEETS ALL STANDARDS – Ours, not yours. SOLID-STATE – Heavy as hell.
Coming back to the visuals, your advertisers need to be aware of the fact that they are not helping theirs as well as the company's cause by continuing with their same Ad visual policy. This will bring a sense of fatigue to your target audience and won't help the bottom line of your business either as the Co-founder of Optmyzr,  Frederick Vallaeys, who shares his experience as below
"With one of our display campaigns we noticed a declining CTR. By simply changing the background color from yellow to blue, we were able to instantly restore our old CTR because the ads looked different and users started noticing them again."
Hence, a mere swap of colors is all you need to restore back the kind attention of your fatigue users. Isn't that easy, mate!
#2: Refresh your Ads with Google's Ad Customizer Tool
Just like your desktop PC need to freshen up, ditto, your Ads need a refreshment break as well. And what better way to do it, then utilizing Google's Ad customizer tool. Last year, Google launched an Ad customizer tool, which can be better leveraged by your PPC team to refresh their existing Ads as such.
Google's Ad customizer tool will not only update your Ad specifics with custom made messaging but also will make them more time specific by introducing a CTR button. This will further enhance the quality of your streaming Ads by making it more appealing to your target audience.
#3: Properly Schedule your Ads
It may happen that Google or Bing search networks will tire out your target audience by continuously serving them with the same Ads.
To tackle that problem, you have the option of completely negating it by choosing to rotate your Ads specifics indefinitely with the proper Ad scheduling.
Besides that, you can even work on the timeline of your Ad scheduling to be shown within the specific time frame and during relevant days of the week.
The Takeaways
The above-mentioned steps are easy to follow and should help you to get over your Advertising disappointments but if you still have doubts about the process then just follow these guidelines..
Following the above steps will not only help you to get over your target audience's ad fatigue but also get those conversions happening, which in turn should boost your company's ROI.
But if you're looking for help with Pay Per Click for your business, check out our PPC Services and let our professionals do the work for you. Alternatively, you can email sales@agencyplatform.comor call (888) 736-0541 (Toll-Free) for assistance.