Say HELLO to 14 Best Suitable Google Search Engine Alternatives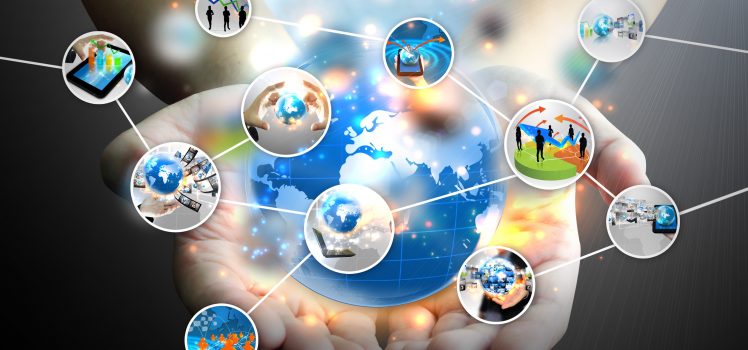 If not Google, then what? If you happen to ask this query to businesses then most of them would get a heart attack! Because most businesses are Google based advertisers (we actually don't want that to happen). Frankly speaking, we're so habituated to or dependent on Google searches that we don't care to try any other of the plethora of search options available. Many of these options are not only more capable than Google search, but also more secure when it comes to browsing the internet. Listed below are some of the options that you can consider if you intend to move away from Google's monogamous search platform.
Bing
Everyone knows that Bing's search capabilities are second only to the search giant, Google. This Microsoft-powered search engine with 15.8% search market capitalization is worth a look if you're searching for the second best alternative to Google. In fact, listed below are some instances where Bing searches edge past Google's long search presence.
Go for Bing's video searches as they offer a grid of large thumbnails which autoplay when you hover over them.
Bing searches are twice as powerful as Google's when it comes to providing autocomplete search predictions.
Bing's predictive searches keep users updated with fluctuations in airfares when a Bing search is conducted for flight timings.
Only Bing has the capability of informing users about the best ranked outgoing links from their websites. All you are required to do is type linkfromdomain:[site name] and you're good to go.
Besides that, Bing also powers Yahoo searches.
DuckDuckGo
DuckDuckGo's privacy-focused searches do not store or track or manipulate a user's browsing behavior. If you're concerned about your privacy and want to get away from Google's ever roving eye, then allow the Duck to do the needful for you.
Quora
Google searches may now be good enough to handle any complicated search query, but when it comes to adding personal touches, Quorahas the upper hand. All you need to do is ask or choose from previously asked queries from Quora's knowledgeable community and they will reply in the best possible manner.
Dogpile
If you're looking for a combined search platform that curates results from various search engines including Google, Yandex and Yahoo without the ads, then welcome to Dogpile.com. A one of its kind search platform, Dogpile will take your search experience to another level.
Vimeo
Imagine a life without Google searches, or for that matter YouTube searches. A terrifying prospect, isn't it? But not anymore, because ….Vimeois here to make your life easy. This video-sharing site is becoming increasingly popular as it allows you to browse through unlimited HD videos, without any annoying ads.
Yandex
If you feel bored and are tired of using Google's search handle then try Yandex –  the number one search engine in Russia. Like Google's long search handle, Yandex's search results show up in a logical pattern alongside various channels for brands queries.
Boardreader
If you have a different point of view and feel the need to express yourself through an online forum, then Boardreaderallows you to connect with different communities that interest you. It enables users to browse top internet portals that contain forums and messaging boards just like Reddit.
WolframAlpha
Branded as the Computational Knowledge Search Engine, WolframAlphais one super clever nerd that allows users to do just about anything that is related to Maths, Science, History, Chemistry, Arts, Music, etc. This search engine is a school in itself as it provides information on just about anything.
IxQuick
If you're too concerned about your privacy while browsing the internet then IxQuicksearches are tailor made for you. Branded as the world's most private search engine, it protects users' privacy by not storing and using their cookies. Users can even set their own browsing preferences, which get deleted after three months of inactivity.
Ask.com
If you want to improve your general knowledge quotient and know about the interesting questions of the day then don't ignore the quirky Bank Manager Search Master or Ask Jeeves. The 'Popular Q&A' searches are pretty handy and interesting, especially when it comes to improving your day-to-day awareness.
SlideShare
If your official work involves preparing day to day presentations, slides, webinars and attending conferences online then SlideSharesearches are your thing. Powered by Linkedin.com, these highly business oriented searches can help you prepare for all your business gatherings.
Addict-o-matic
Get addicted to online searches made by the Robotic Face hoover guy. Search for the hot topic of the day and instantly create a custom page with the latest buzz on any topic. The search browser enables you to add more channels to your page such as Google, Yahoo, Bing News, YouTube, Creative Commons, etc.
Creative Commons Search
CC Search is particularly handy if you need to find copyright free images for your website. Just type in your query and click on your chosen site to search for images.
Giphy
We all know the power of images and agree with the fact that images speak louder than words. But what makes Giphy search a worthwhile experience is that you'll encounter moving images that will make you sit back and take notice of them.
So, which if these will you be using as an alternative? Let me know in your comments below. Or you can directly email us at sales@agencyplatform.com.