How To Identify And Improve Upon The Inefficiencies Of Your Link Building Campaign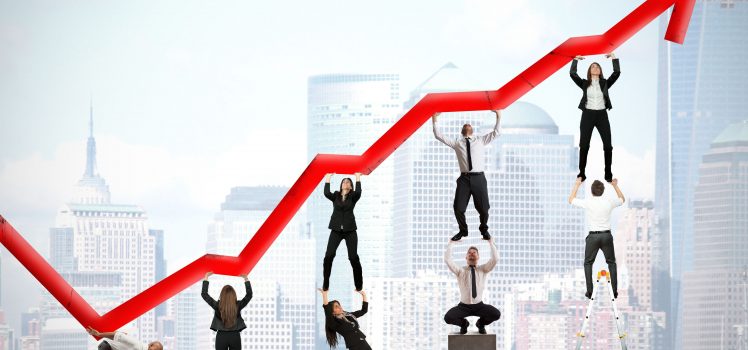 Well, this is the story of many a businesses, which have got great and engaging content to show but are rather short on links. It's the only reason why your great and original ideas are driving lesser traffic, links, shares, and leads, which in-turn are not helping matters at your Sales & Marketing end. And it doesn't really help matters when some copycat sites start duplicating your original concept only to rank ahead of you by Google's SERP. While you can't possibly stop the piracy of your original creation but you can definitely work on the link inefficiencies of your online presence, which is a crucial part of your SEO campaign. This is an important tactic only for those content on your site which are link-worthy but are not linked as such.
This rather brief article will further explore the possibilities link inefficiency of your link worthy pages and how you can capitalize on the existing opportunities.
Step 1: Do some Self-Introspection
To get started, you need to ask yourself a question whether you have any quality link-worthy content. This can be done by referring to your previous blog posts and if they are something like
Great News! (looks great to read on but chances are there that it will go unnoticed)
We'll see you there (at an event or conference but the lack of additional information may not help matters as such)
Our point of view (which refers to the site visitors to use your services if they want to get good results)
And if that's what your previous blog entries reads, you'll have to work on creating some great and engaging content to ensure that your content concepts are link-worthy as such.
Step 2: Auditing Your Own Content
The previous step will enable you to create content which is worth linking and sharing. This will further assist you to fill those loopholes as far as link-worthiness of your content is concerned. This is not your traditional content audit process, but there are some tools that can help you out.
Leverage ahrefs tool to get quick overview of your content shares with link and referring domain data of the domain. Its the same search data that you get from other tools such as  BuzzSumo, Moz and Majestic SEO.
After getting some useful insights on the above methodology, you can refer to other elements, which can fetch you desired results.
Traffic data and Domain: – On the basis of your Analytics referral traffic data, you can identify the content which is generating more traffic with rather limited domain presence. The sites from which you are garnering more traffic may actually help you out in your link building efforts.
Identifying content and link building: – Flip through your web pages and identify content with few links and more organic traffic as that may be more appealing to some sites. Target these particular pages as a part of your link building efforts.
Besides this, first you need to know which are your link-worthy content as such. Have a system in place to identify those linkable topics, which are currently short on links.
To do that more efficiently, just leverage tools like Ahrefs explorer and sort by referring domains. Now, Get into self-analysis mode. Simply Ask yourself some questions and compare your content with others, which have higher link ratio.
Do they justify the quality parameters?
Are they targeting relevant sites?
Are they generating similar or more response as compared to your content?
After doing comparisons, you need to analyze some relevant topics which can help you get more links then just work on it.
Step 3: Explore the link building opportunities for your pages
After identifying your list of linkable pages, start exploring the link building opportunities for your assets.
A. Identify your target assets to maximize your reach
You need to take into account that not every piece of your content will attract more links as such. But you can leverage your social media presence with some other informational feeds to make your assets more linkable.
But in case, you are not sure about how to initiate the process of link building and connecting those precious links to your page, then just check out the links as below.
B. Nepotistic Link Targets
Besides traditional practices, learn more about other elements and utilize them to get the desired results.
Highlight your superstar assets – Identify those special assets of your site, which are garnering more response from the overall web traffic that your site might be attracting. You can just highlight those sections to get them the much-needed exposure per se.
Highlight your other informational assets:- If you have appeared sometimes as a guest blogger or share your opinion on trending topics or current affairs as such then you can highlight those assets of yours, which are not only informational but link-worthy assets as well.
Leverage paid form of Advertising: Paid form of social content marketing can give your assets the much-needed boost and right kind of industry specific exposure.
Don't just clutter your website with "content' that you think is a high-quality material and will drive links to get more conversions happening. Do some self-introspection and double check your content to see whether it does have the potential to get you desired results. Work on the Inadequacy of your links if that's the reason behind the lack of exposure to your website in terms of traffic and link generation.
If you want the make the most out of your link building efforts, kindly check out our SEO serviceswhich are a perfect blend of on-site and off-site SEO. For more information, email us at sales@agencyplatform.com or call (888) 736-0541 (Toll-Free) directly for assistance.