How to Write Great & SEO Friendly Content for your Website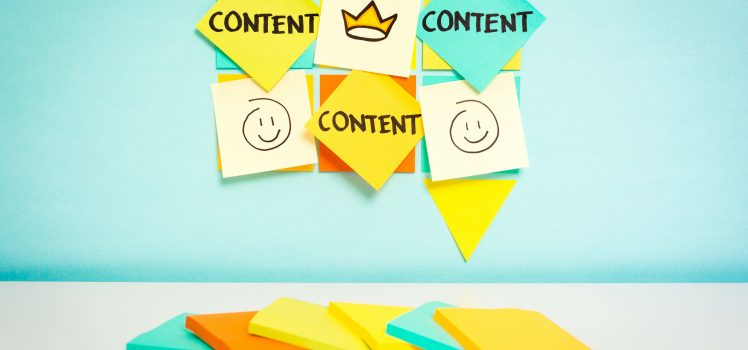 Writing is an art honed and perfected over the practice. Copying someone will make your writing miserable so writing in your own style is very important because it makes you stand out from the clutter. Uniqueness is important but at the same time it doesn't mean that you can ignore some basic principles of writing. Today we are going to give you some valuable tips to improve your writing skills and some important factors which should be considered while writing for your website.
First and foremost, the structure of your text should be clear and well arranged. So that even the fastest crawling eyes can grasp a glimpse of the message you are trying to convey by your post. Writing in an appealing and engaging style is also vital for success and it comes only by practicing over and over again. People will only share something if they find it too amusing, entertaining or useful. And you already know that how much beneficial sharing is for your website. So try to practice the art of writing whenever you get time.
Many believe that writing for search engines and writing for readers are two different tasks, but actually it's one because a great content pleases both the search engine and the reader. So writing great content, with proper structure, clear headlines, subheadings and in an appealing style is what you need to do.
Below are the tips on how to do it:
Think Hard before you start!
First of all, identify your paramount goal and then start thinking about the message you would like to convey by your post. Just writing because you have to, will not work. Think hard before starting to write. If possible brainstorm ideas with friends or co-workers. And ask yourself several questions including:
What is the core message of the post
What do you want to convey
The purpose of the post
What will be the takeaway
Only after having a satisfying answer to all the questions, proceed further.
Proper structuring
Create a clear structure for your post. The proper structure of an ideal article is:
Introduction:- Your introduction is like a trailer! So ensure that it provides a brief idea about your whole article.
Body Text:- This is where your main message will be. Don't forget to categorize paragraph as per preference and flow. Also, include bullets to make it readable.
Conclusion:- Here you summarize the most important points of your article.
Meaningful paragraphs
Using paragraph is important but knowing how to use it is even more important. There should be the main idea in every paragraph. Don't make one, just because it looks good & clear.
The headline is the Hero
Your headline & subheads are meant to convey the core message of your article. Since 95% readers will read your article only if they find your headlines & subheads interesting, spend a decent amount of time in writing headlines. Don't get too creative or too mainstream while writing headlines. The perfect blend of both is required.
Signal words
Signal words are crucial for proper text structuring. It enables readers to grasp the main idea by just scanning your text. For example: If you are writing about "3 tips to improve site rankings" use signal words like – first and foremost, secondly and at last.
Proofread
Proofread! Seems like a no-brainer but the number of bloggers who avoid such basic principle is huge. Read your writing again and again.
It helps you in sorting out grammatical & punctuations errors. It also helps you in making the whole article crisp!
Link to your previous posts (if relevant)
If you have written any content that is somehow related to your current post, link it! It will not only help you in search engine ranking but will also increase the trust factor in the readers mind.
Stay alive (post on a regular basis)
Posting content on a regular basis will give Google the idea that you are alive (actually they just care about your website). If Google finds your website inactive, it will crawl less often and can even exclude your website from the search results.
Takeaway
Implement the above tips to write a Good content that is user and search engine bot friendly at the same time. Since many SEO tricks which worked in the past can't do the trick now, you need content.
If you are finding it difficult or do not have time to write great content for your website, we can be of assistance. We have professional writers based out of US who have experience of writing for different industries / themes. So, don't waste your time! Just email us at sales@agencyplatform.com with your requirements to get started. Alternatively, you can call (888) 736-0541 (Toll-Free) for assistance.