How To Market Your Content Through Comments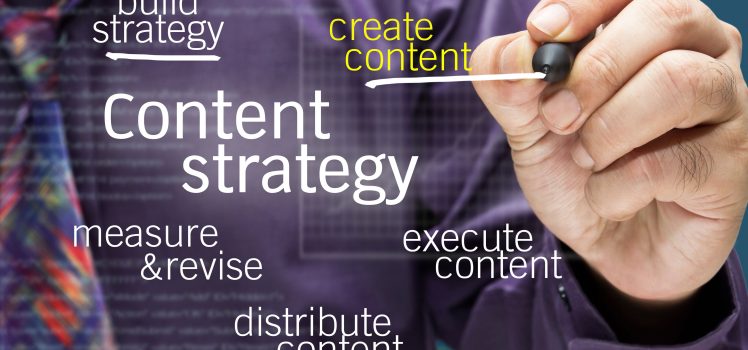 Just like I am willing to get maximum eyes with this content, every content creator's paramount goal is to get maximum exposure. They want their content to be seen appreciated and shared. This desire is so fascinating that it spawned an entire industry called "Content marketing".
Over time as a content creator, you learn (actually realize that) article's visibility doesn't assure audience engagement. To really get the clear picture, there are likes, shares, visits & multiple other metrics.
Talking about comments, a person will only comment when he is highly engaged, interested and want to know more about it or tell something about that specific subject. Thus participating in comments is a great way to provide them with desired knowledge through your content or get their insight on the subject so that you can create more impact with your content.
There are many ways to market your contents through comments, without looking spammy!
Facebook, LinkedIn, Google+, etc.
Almost every social site comes up with updates and they also enable you to respond those updates with points and if your discussion points are relevant, it gets linked to the related content.
How you can utilize comment: By adding useful URL's which are extremely relevant to the topic. Also adding an insightful comment telling about the topic. However, you should avoid posting comments and URL'S in irrelevant topics. In this way, you will get the audience that is highly interested in your content and will be engaged to a great extent. It also escalates the chances of shares, likes and appreciation.
Facebook
Facebook brings out the most traffic to websites as compared to any other social media. Thus marketing your content through the comment of Facebook is a great way to get the audience.  The comment section of Facebook provides mammoth options to play with be it the thumbnail of the links, Emojis, Images and even GIFs nowadays. You can make your comment and link appear useful by using them in a subtle way. Since Facebook already list the trending topics and discussion you can jump straight to those topics and market your content. The more relevant your links will be, the more audience you will get. Don't forget to make yourself and your comment look authoritative.
Google+
Google+ brings out the best possible articles for the search terms. You can also sort it out by "Most Recent". A single click on explore or searching out for "Trending Topics" will help you in finding famous topics and then you can add your inputs on the discussion, leading you to maximum exposures.
Twitter
Twitter is a bit different from others as Twitter doesn't allow comments. But you can connect using the "@reply" option. You can also use hashtags (#) to cater the trending topics. But be careful while using it, as everyone else is doing that and it has been filled with lots of spam, eventually. Connecting with bloggers and columnists are also a great way to enhance your content's visibility and engagement rate in Twitter. Try to identify people of authority in your niche using tools like Klout and Managefilter.
Blogs
Blogs are a great way to get your content marketed. But be very cautious while putting links in a blogs comments. As the bloggers are very aware and can delete spammy looking links and comments. But if you will do it right, will benefit you and they can also mention it in their blog.
Quora, Wiselike, and Other Answer Sites
The best of them all are Quora and several other answer sites. As the people here are desperately looking for information, you can market your content here. But strictly adhere with the topics and only post links if they are relevant. Otherwise, your spammy behaviour will cost you in losing credibility.
Reddit
Reddit is not so popular despite being useful. It's really under-rated and its comment section can really work wonder if you know how to use it. Since, in Reddit, there are long threads, your comments and links can be seen by many Info-hungry users. Also, there are multiple sub-credits dedicated to crowdsourcing info.
Forums
Most people just abandoned the importance of Forums. But if you will see link portfolio, you will witness many viewers that are coming from forums. Marketing your content via forums is a bit complicated than others since you have to be part of that specific community which you are targeting. To be specific, you need to be in the right community with your highly relevant content. That way, you can utilize Forums to the fullest.
Research
Research precisely before jumping into comment section or community of any site for marketing your content. You should really get fit where you are trying to market your content. By research, you will get to know the most searched and seen topics of all niches, and due to that your content marketing efforts will be fruitful. Also, be very active, otherwise you can't expect the door bells of your website ringing for months after just posting a single URL in a random social websites comment.
Be Smart
Don't blur the line between marketing and spamming. Be very smart while marketing your content otherwise you'll find yourself in the crowd of spammy ones who hardly get clicked or seen. Always take a subtle and well-balanced approach to fulfil your objective. Don't try to overdo it nor reflect low confidence or less knowledge through your comments or poor links.
I hope you are now enlightened enough to explore the Comment medium to market your content. But in case you need any specific assistance, feel free to reach us at 1-(888) 736-0541 (Toll-Free) or email us at sales@agencyplatform.com.