Bing attracts March Madness Searches by Launching Search Answers, Brackets and Predictions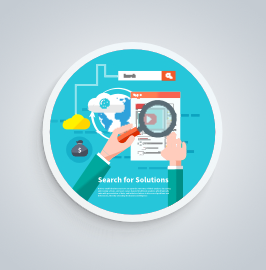 It's for the second successive year in a row that Bing has partnered with NCAA to release the Tournament app and to show March Madness Predictions, search answers and brackets. This year again Bing will be assisting fans in filling out their NCAA brackets and follow this year's basketball tournament tally of 67 games through Windows-based Tournament app.
Enabled with prediction technology, the Microsoft-powered search engine, Bing is providing intelligent match-up predictions, analysis and additional features to take the fans' March Madness experience to another level. To get brackets, all you need to do is a Bing search on March Madness Basketball Tournament and it will help you out to fill out the Tournament brackets.
March Madness fans will be provided with three options in a stream above Bing's typical search results. By default, Bing shows the current bracket results and helps users to build their own brackets and predicts the winner of the contest. Besides that, Bing helps users with their teams, game schedules and other teams participating in this year's NCAA basketball tournament.
Below is the snapshot of how Bing shows the Basketball game result by default in the schedule format.
On clicking on the "Bracket" tab and then the "Bing Predicts" button, it will provide users with game predictions, which are updated regularly. Here's what it looks like, when a user clicks to enlarge the snap.
Let's see what Bing's official blog reads
Now that the bracket has officially been announced, our data scientists are in the lab, working tirelessly to perfect their models so our smarter bracket is powered by Bing Predicts and ready for you to access by Monday morning. Stay tuned for an updated analysis of the Bing smarter bracket on the Bing blog tomorrow.
For more info, write to us at sales@agencyplatform.com.