How To Improve Your Landing Page Conversions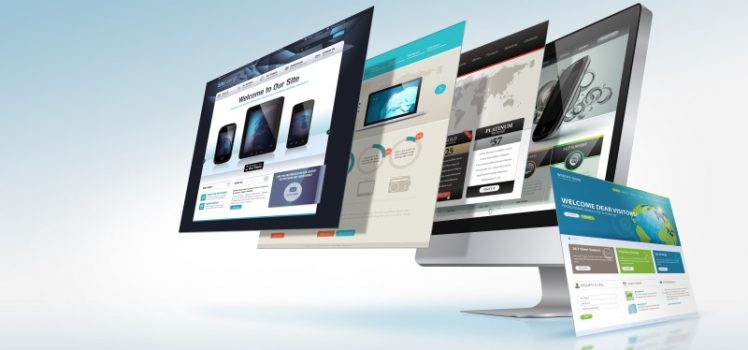 A landing page is like creating a first-hand impression on your page visitor before they are actually sent to your registration or sales page. Like a Hollywood movie trailer, which teases you with some great visuals, to get us hooked and watch the reel time action in the cinema halls. Landing page work on the same concept except it all happens on the click of a button.
That makes it all the more important to have a presentable landing page accompanied by a great Ad copy. But this is just half the job done, especially if you are looking to do it consistently over a period of time. In that scenario, you will have to be creative consistently over a period of time to impress upon your click through audience.
Here are a few tips that you can use to create a first-hand impression by making a few changes & split testing them to get the desired results.
1. PLAY WITH COLORS
Colors play a very important role in creating a desired impact on converting your click through audience. For instance, the impact of color red creates a feeling of loss and danger as compared to color blue which stands for stability and trust and that also can be termed as one of the reason behind the continuous popularity of social hub spot like Facebook.
In the process, you don't want to mess up with your website's design and company's logo but still profit margins are far more important reason to take the bait.
This link view this complete color guide will help you figure out the colors which can positively influence the prospective click through customer.
2. MAKE IT A TIME BOUND ACTION
This is an age old proven strategy to create a sense of urgency in the mind of the prospective customer. You can use time bound terms such as "offering for a limited period of time" or by showing a count-down clock can look rather cheap tactic but they still work in day and age. This is a time and again proven conversion formula but hardly used by the new age brands and online marketers.
This link list of 21 call to actions compiled by Crazy Egg ensures that the end user take their decision quickly. Not only that, these end user decision optimizing tips can come in handy in any type of offer, product and services that is offer.
3. KNOW THE WHEREABOUTS OF YOUR CLICKTHROUGHS
Emphasizing too much on the look and feel of your landing page can do more harm than good especially when doing so, can possibly cause some kind of inconvenience to your click through audience. Similarly, not knowing the whereabouts of your clickthroughs can lead you to intangible results.
This link in this article can help you set up the heat map tracking and its effectiveness in general.
The important thing is to remove any kind of distractions (as a means of outlet on your navigation bar, a clickable logo or any other outbound links) from your landing page, when the clickthroughs are navigating your web pages. This is one of the efficient ways to improve the conversion rate and heat map helps to track the click-through behavior.
4. IMPROVE YOUR CALL TO ACTION TOOLS
The call to action buttons and the pop-up windows work extremely well as possible lead generation tools. When used creatively and efficiently, they can help you in generating the email ids and other contact info of your potential click through visitors. So analyze your existing landing page and the pop-up window tool to enhance their efficiency.
Check out this guide to bring about further improvement in your existing set of pop up tools.
5. SPLIT TEST BEFORE MAKING THEM LIVE
More than anything else, it's really important to know that the changes you've brought in your landing page is worth the risk or not. So, before making these changes live you need to check its effectiveness through a procedure known as split testing.
Kindly check these links out.
and run the split tests on both your web page and landing page, before making them live.
Finally, it's not what you do but how you do it?
Like success, you should be ready to take failure in your stride, too. All of the tools and resources are already out there, and at the end of the day, it really doesn't matter what you do but how you do it? If you are still facing problems as far as your landing page is concerned, kindly call (888) 736-0541 or email sales@agencyplatform.com to help you sort out the intricacies of your existing landing page.