5 Reasons to add Polling into your Social Media Strategy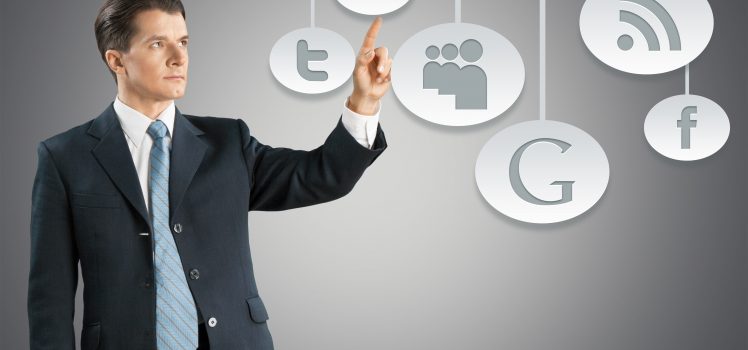 A quality asset that can be incorporated in a social strategy. Yes, 'polling' is exactly what we're talking about. Moving on, we've showcased the reasons that'd make it a part of your campaign. Let's look at what they have to say.
Product Feedback for Free
If we cast our eyes outside, we see numerous brands & companies empty pockets in order to draw in feedback. Social listing tools are also pinned along at times.
Well, it's time to act in a more direct fashion, popping in with questions on social media platforms.
Brands being followed on social media platforms do put forth a sense of being famed & illustrious. This would only give rise to honest, whole-hearted feedbacks that would need no persuasion.
Social website polls sure do lend a hand in identifying and fixing shortcomings.
Attain better Customer & Community understanding.
Seeking actual feedbacks by polls bring about a clearer picture of the community & their preferences, which in turn develop marketing campaigns.
For instance, football fans would surely fancy watching a campaign revolving around season long leagues or other international tournaments. Campaigns for people with other interests would have to be dealt with in a similar fashion.
Enhancing Communities
Showcasing its unanimous presence, polling is something that raises customer eyebrows out of excitement, assuring them of it not being for a selected few. CEO of social polling company Wedgies, Porter Haney, also concurs by claiming it a 'unique way' that ignites engagement & conversations.
Customer responses in this manner prompt product quality improvement. Letting the world know about it would assure them about the product being worked upon the quality bit. This would eventually only bring about smiles of satisfaction. This would set alight a good word of mouth.
Chiasmic Content
A representation of a split second situation is a social media polling content. Split into two, one of those flashes the poll while the other one reveals the results. Down below is a clear-cut example.
Rise in Traffic
The two page polling scenario only draws in the crowd due to excess bustling shares. Turning our pages here, Porter Haney tells us exactly how & why this happens.  "The flow is something like this; 20 % of readers vote on the poll, 15 % of those voters share the poll, resulting in a 2-3 % share rate of the page."
Social shares back you up, allowing you to progress steadily & ascend incoming crowd by at least 20%.
Tools for Polling
Customer understanding & retention via product feedback, ascension of customers, content generation, etc. But how do we achieve all of this? What do we require?
Let us now put light upon the necessary tools for polling.
It's time for you to get under way using Facebook or Twitter. Social polling is by far the easiest. It is free of cost, where you can post in open/close-ended questions. But aerating mammoth-sized responses & having them shared isn't an easy task in this sphere.
But don't look away. We've got just the tools that'd take social polling & your brands to another level:-
Firstly, the POLL:This is an app that shares results very well & is mortised well within Facebook. You'd be charged a small fee for the ad-free version. Otherwise, it's free to use.
Then come Wedgies: This brings about the essence of fun in polls that go up amongst blog or Tumblr posts. Not only does it pop out close-ended questions, but also enlightens the comments section with discussions. And this tool isn't expensive.
Lastly, the Poptip: This is for those who've got their heads up for open-ended questions. Formulating disordered or unstructured conversations into orderly, formal categories is what it does. And just like Wedgies, Poptip also possesses a shareable 'results card.' Brands like E!Online use it.
Ever adopted Social Media Polling strategies in your marketing plans?
If you have, you might have drilled through numerous other tools and strategies. Try sharing your best procedures with us in our comments section. Oh, and don't forget your polling tools behind.
Email us at sales@agencyplatform.com or call (888) 736-0541 (Toll-Free) for assistance.