HuffPo & BuzzFeed Top News Publishers on Facebook in December, 2015 Ratings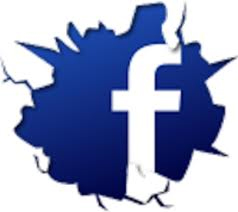 As we embark on a new Social Media Marketing journey in 2016, you would want to know who aced the publishers list on the number one ranked social networking site, i.e. Facebook in December, 2015. In comparison to previous year's results, the new report suggests that older sites with established credentials came out on top, purely on the basis of their superior audience engagement ratio. That's why Huffington Post and BuzzFeed, with 32.4 million and 26.4 million engagement rate in December 2015 respectively (that includes Likes, Shares and Comments), came out as joint winners.
Interestingly the "hard hitting news site", the New York Times grabbed the fifth spot. Moreover, The Washington Post featured in the top ten publishers list of December 2015 for the first time.
The Most Trending Topics of December 2015
Gun Control, Climate Change and Refugee Crisis were the most trending topics of December 2015. The New York Times story on increased gun control went on to attract 370,000 hits, while political topics such as "All Politicians Lie. Some Lie More than Others" garnered 106,000 heated Facebook comments.
Among other such top trending news stories on the web are a couple of breaking news from BBC site that feature the death of guitarist Lemmy, Closure of the Scotland Bridge due to weather, and the Opening of the "anti-pee wall" in London.
BCC Quiz post of December, 2015 – "How Dark is Your Personality?" received 250,000 hits as far as the audience engagement is concerned.
December, 2015 saw people connecting better with environment related concerns as The Washington Post news article, a piece on toxic water in Michigan, attracted 46,000 shares alongside an article on Polar Storm which was shared 37,000 times on the web.
Some publishers such as the Daily Mail discovered better audience connection through their experimental videos.
On the other hand Facebook's Instant Articles, which was launched last year, too seemed to make an impact in terms of audience engagement. Speculations are rife that they are slowly arousing curiosity levels amongst the audiences. And with due time we should be able to predict whether they are amongst the winners or losers; preferably in our next report.
For more details, see the infographic below
Readers: Have your say by commenting below. Would love to hear back from you. You can also write to us at sales@agencyplatform.com.