Five Strategies to Make Your App Stand Out!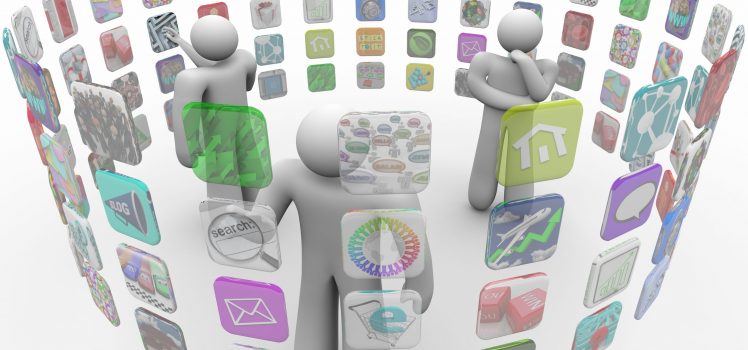 As an app publisher, one of your biggest concerns is to make your app stand out from the crowd. Currently, there are more than 1.5 million apps in the App Store & 1.6 million apps in Google Play Store. So how will your app stand out?
Nowadays, building a great product doesn't guarantee success. Maybe your app is offering exceptional things, but how will people come to know about it if they haven't even heard about your app? In case, you have created an awesome app and are just hoping that everybody will immediately start downloading and admiring it, then sorry to say your app is not going to be the next Angry Bird that way!
However, Apple is well aware of this situation and thus introduced a "Best New Updates" section in order to enhance the discoverability of apps. This section might help app publishers a bit, but you will still have to work hard for the success of your app. First & foremost, you will need a sustainable app and a solid marketing & distribution strategy, so that your app can reach your targeted audience.
A very good example of "Great product, Bad Marketing Strategy" is Everpix. It was a great app that stored unlimited number of images for a very little yearly fee.  So when they decided to discontinue the app, it came as a surprise to its users.
Everpix that was once considered to be a threat to giants like Dropbox & Flickr, suddenly shattered! Why? Because their decision of putting their entire budget into product development turned out to be a disaster, as it left them with no money in hand to sustain the company.
So, it is vital to maintain a perfect balance between development & marketing in order to ensure sustainability of your app. 
Below are 5 marketing & distribution strategies that will help you establish your new or old but struggling app:
Release Early & Release Often (RERO)
Release your app as soon as possible and rapidly iterate it to perfection by listening to your customers. RERO has always been the mantra of Linux kernel, software from Microsoft and plenty of other open source software & apps. This proven strategy not only helps you in identifying bugs & issues, but also gives you a fair idea about the future of your app. This strategy is highly recommended because if you don't have a user base, how will you know whether you have created something that people actually want?
Identify your niche
To stand out from the crowd either you have to introduce something brand new or target a specific niche. For instance: QUAD which is a mobile messaging app is not surviving, but thriving in this extremely crowded messaging market. Instead of making giants like WhatsApp, Hike and Kik as their competitors, they set their app apart by focusing on its ability to send a message to more than 50 people at a time. They marketed this unique feature to college groups, offices, clubs & other groups who needed a bulk messaging system.
Be exclusive
Currently, many people use Spotify & almost everyone knows about it. But when it was founded in 2006, it was made available only in the US, and that too by invitation. The invitation-only strategy of Spotify was brave but it provided them with what they were expecting: A Buzz. When you keep your service or product exclusive, people who have access to them feel privileged, and they recommend it to others. This word of mouth marketing strategy works wonders (if done right) and can provide you with fruitful results.
Optimize for the App Store & Google Play Store
Just like it's vital to optimize your website for search engines, it is important to optimize your app for App Store and Google Play Store. Ensure that your app title & description contains right keywords, so that users can find it by typing these relevant keywords. If you fail to do so, be assured that your app will struggle a lot because, for users, it doesn't even exist.
Build in social calls to action.
One of the best ways to boost your user base is word of mouth. People love to flaunt & by providing them with the social share button, you are letting them do so. They will brag about levelling up, unlocking new characters, how much weight they lost or how many miles they ran. And this will get your free publicity and users.
While creating an app, you may have thought that it will be a major success like Snapchat because it is something exceptional! But unfortunately, a great product isn't sufficient; you need a great marketing strategy too. Your app should not only make a positive impact in your user's life but also earn you some profit.
For more info, write to us at sales@agencyplatform.com.