SEO FOR MUSICIANS: AN ART-FORM IN ITSELF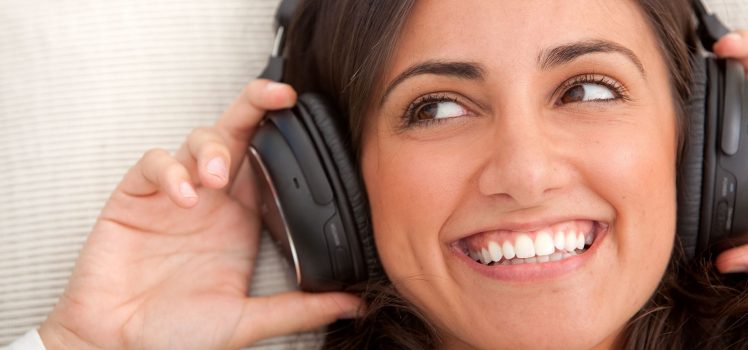 Well, let us face the fact. We all turn to the search engines to find information related to any topic under the sun. In a world, where entertainment has many wings, improving your image in the webspace to receive more traffic from search engines has become more important today, than it ever was. So it definitely does not come as a surprise that more and more people are finding music online. The question is not "how many" people turn to the internet to find music, but "HOW" do they find music?
The fact is people mostly find music on Google or one of the other search engines. This means that, till the time you don't know the working nuances of the major search engines, you'll surely be missing out on traffic from them, which in turn effects the sales of your music. In other words, search engine optimization is equally important for your music website.
On World Music Day, lets look at some important points, that will certainly make your website "musically searchable":
CREATING KEYWORDS IS THE KEY
Yes, it is essential to create a list of keywords you want people to find you with. But with music it works a little differently. That is, broader the keywords, more searchable you will be. Many musicians do the mistake of just putting their "band name" for keywords. Yes, this can be one idea but not entirely. Your keywords could be a band name, musical style, location etc. For example, if you are a New York based band, keep your keywords broad. See the image below to get a better idea.
Also, while choosing keywords for your band's website, make sure you choose a great domain name that contains some of your keywords. As it is highlighted by Google in search results.
USER-FRIENDLY CONTENT:
Once you are done with choosing keywords for your website, make sure you use them intelligently. Which means, do not just stuff the keywords into your pages. So create content for humans first and then for search engines. Over-optimization (yes, that is what it is called) may lead to penalization by Google, which is very common!
INDEXING WITH META TAGS
To say the least, this is the best way to advertise and promote online. This is another way to insert your latent keywords without actually adding them to the page. The Title meta tag is the most important, as it is the direct link to your page, which actually shows in search results. Mata tags give your site a description and keywords for search engines to read (spider). If you have a lot of content on your website, placing a meta tag for each page makes search better.
NETWORKING WITH LINKS
In this entertainment clouded world, where people are music-hungry, music websites are often flooded with a lot of back links and in no time. And the more links you get back, the better it is. To get more links( trustworthy, not spammy) it is essential to create quality content. You can also add links on your website to other areas that interest you like bands that you like, different kinds of music etc. Websites like SoundCloud, ReverbNation , MySpace YouTube (to name a few) are good options for link building. Click here to know more about some of the best music websites.
BE SOCIALLY ACTIVE
Keep updating about your music or about your band on various social media platforms like Facebook, Twitter etc. Again make sure you link back these content to your website.
IN A NUTSHELL
Hence, it is it extremely important to optimize the band name, music genre, lyrics etc, in order to succeed in this digital era. If optimization of these is taken care of, then the exposure and traffic to your music website will definitely increase. It will certainly help your targeted audience to know more of you.
Hopefully, these few tips will work for you. Let us know how you feel about them. Till then have a musical weekend ahead.