6 WAYS TO OPTIMIZE YOUR CONTACT PAGE : THE NEXT BIG THING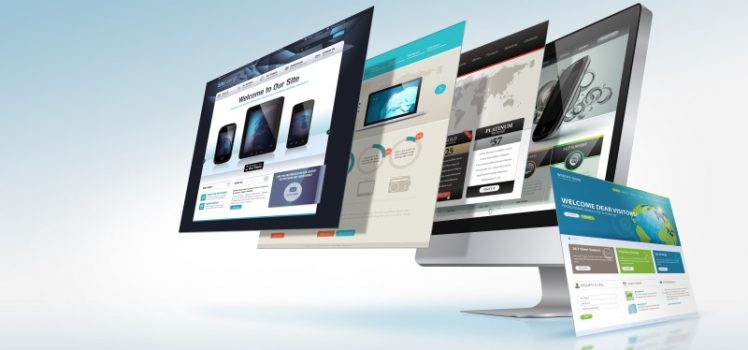 Every business, small or big, has a goal of its own. The goal can be anything from lead generation, selling products to even providing any sort of online help. In order to do all of this, we mean successfully, it is essential that you realize the importance of "Contact Page". You surely do not want to upset your potential customers when they land on your contact page.
Once the visitors have found your contact page, it is essential that you get in touch and provide them with necessary information. There are some tested contact form or contact page optimization tips that we would like to share with you here. If you have something more to add to this list, feel free to put it in the comment box below. As a thumb rule make sure you have a 'reason' for every field on your on the contact form.
To engage your customers, you need strong enough a reason in place so as to what do you want your customers to expect out of the contact form. This can be differentiated in four parts.
Firstly, is it just a feedback form?
Secondly, is it a complain form someone might want to use. And having this kind of form makes sense rather than getting complaints via social networking sites.
Thirdly, is it just to make an enquiry? This may also act as a lead generator.
Lastly, do they want to just say a hello? In return, you can offer them a newsletter.
Firstly help visitors spot the contact form. Many websites are often seen placing their number and email address at the top of every page of their website. Also, many have a link to their contact page within the main navigation or any other part of the website which is more visible. Place your contact details like the telephone number and email address at the top or side bar of every page of your website. As a thumb rule, place it in the top-right corner of the website. This is the easiest way to get in touch with those interested.
TIP: The highest conversion rates are obtained with form buttons on the side of the page. Worth a test ! See this beautifully done website The happy time cafe.

And also compare it with this site, which has its 'contact form' on the left-hand side.

The ever increasing importance of creating a 'visual impact' stands true here as well. For visitors, a glance is enough for them to decide whether to proceed or not for further interaction via contact form. So, the keynote is- keep the barrier low. Keep it short and crisp. Here, also keep in mind that the color theme of the form should be in accordance with that featured on the rest of your website.
TIP: Use more thought popping words like instead of 'submit' use words like 'Register now' or 'Download now'. Also, use bold color 'call-to-action' buttons.
Keep it private. This is primarily to build trust with your visitors (and potential customers, later on). The simplest way to do this is either by adding a privacy link (which is a bit too much for a contact form) or a short note saying "Your personal data is not shared with any third party".
TIP: In the email subscription form, keep the opt-in option unchecked.
Content is king and conversion, the queen. Think of the contact form as a content page on a whole. Different users visit your site for different reasons. Suit everybody's taste. Placing your phone number can be the real deal. This increases conversion by two-fold.
TIP: Why not make it more personal? Some visitors may want to see where you work (plus, the transparency factor) and then go ahead with the dealings. Place the Google Map (with the address mentioned separately) on the contact form page.
Lessen the scrolling. Keep the form short and precise. At the most add 6 fields and also do not forget to use the power of astericks (*) to differentiate between optional and mandatory fields. Make sure you do not miss the "reason for contact" column.
TIP: Try placing "source of reference" column inside the form. This is an acceptable method to know how your promotional campaigns are working.
Be CAPTCHA careful. Don't ever use them on the contact forms as it can really annoy users (of course those who do not intent spamming).
TIP:Use them only if there is any form of abuse seen by the users on the form. And in CAPITAL letters and numbers.
Finally, test, test, test. This can really work wonders and optimize your contact page. Try using a 'testimonial' column or may be offer them something like a free whitepaper , newsletter or even a free webinar. Tell us how you work towards optimizing your contact page.