Marketers, pre-set your Holiday Marketing Calendar to include 5 Important Shopping Dates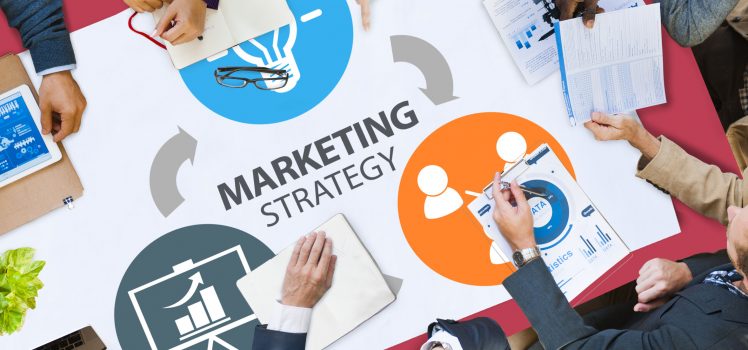 On one hand, November 11 presented an opportunity for many US marketers to promote it as a Veterans day special or even form a base with their targeted audience to cash in on the Black Friday and Cyber Monday celebrations.
And globe-trekking to the most populated country in the world, where 100 million Chinese shoppers celebrate November 11 as "Singles Day". In fact, the Chinese e-commerce giant Alibaba group heavily promotes it as the singles day since 2009 to curb their country's population from going overboard with their valentine day celebrations and explore every single opportunity beyond romance. And that too, with great effect, as the sales generated on Wednesday adds a mammoth $14.4B to Chinese revenue system than its population count.
Celebrations as such know no boundaries and the occasion is evenly celebrated across the length and breadth of the globe.
While we fly to the other side of the globe, Brazilian shoppers are making most of Black Friday celebrations in their home town. In fact, Brazilians celebrate the occasion much like the Americans do, and in turn completely forgetting all religious and cultural inhibitions to make it as one of the biggest shopping day in their country. The reason may differ but shopping motto remains the same and who knows it better than Brazil and China.
With more and more such special occasions being celebrated across the globe for one or the other reason especially during the holidays, it's really important to keep track of marketing trends and buying behavior so that it results into a win-win situation for both retailers and consumers.
As of now, from marketers to retailers to consumers, everyone has their eyes on Black Friday and Cyber Monday celebrations but besides that there are five other upcoming important marketing events that you don't want to miss-out on.
Cyber Sunday (11/29)
Despite the ongoing fuss among the retailers, it has become a norm for most of them to keep their stores open and running even during the Thanksgiving holiday weekends. From Thanksgiving Day to Black Friday followed by Cyber Sunday and Cyber Monday. While Thanksgiving sets the tone for the holiday weekends, Black Friday adds more flavor to the proceedings followed by the lazy Cyber Sunday online deals that excites you even more to stay updated and expect the unexpected from the Cyber Monday online Deals. While it may sound an awesome weekend line-up for shopaholics alike, but be aware of the unexpected growing resentment may not spoil your fun.
Green Monday (12/7)
Despite Mondays traditionally being observed around the globe as your 'Back to Office' Day, but if the custora holiday pulse report is anything to by then Mondays constitutes as one of the strong online shopping day of the year and holiday Mondays is just like tip of the iceberg. Hence, placing so much importance on Cyber Monday celebrations is not that bad from marketing perspective but in the thick of things, its equally important for marketers to promote the other not so much hyped days as well.
Small Business Saturday (11/28)
Local businesses and SME's can make use of this special day to promote their products and services among local consumers. More so, since small business Saturday is even marked as a holiday to give a free hand to local businesses attract local consumer to their stores. To do that effectively, local businesses can even make use of geo-targeting services, which can help them track consumers on the go.
Free Shipping Day (Mid-December)
Businesses can use this day effectively to increase their sales margin. As of now, the date isn't scheduled as yet but mid-December activity happening around Christmas time can be better leveraged by businesses to gift a free product delivery to their consumers. Also, a deadline needs to be set for the scheduled delivery of product so that consumers have a specific deadline for their orders.
Businesses can even set a countdown timer on their landing page so that their online visitor can sign-up and place orders on an urgent basis.
Last-Minute Scramble (12/22)
A day before Christmas is really an anxious day for most of us, since we expect Santa to gift us something or the other. Although Businesses won't probably do it for free but at least they can deliver free e-cards to their customer's inboxes. And your customer will also appreciate the gesture.
Final Takeaways
Shoppers as such need no reason or season to do what they enjoy the most. But shopping on holidays can be a lot of fun especially with your near and dear ones around and Black Friday or Cyber Monday are just a few of the many shopping occasions that connects people around the globe. And the community which will have the last laugh are your retailers!
If you are unsure about your marketing schedule or need any help, we can be of assistance. Just email sales@agencyplatform.com or call (888) 736-0541 (Toll-Free) for our experts to reach out to you.