Make the most of Instagram for Social Marketing. Use these 9 Tactics!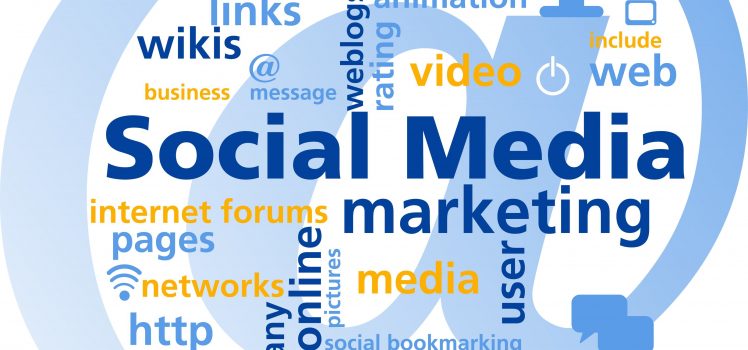 Time to get your camera out as it'll flash you forward in style with the use of Instagram. Who knew that this trending app would help you climb the top of the table? Yes, this is one neat social software that not only gets you posing, but is also beneficial for professions & business. Let us see how!
Instagram? What for?
Research around the social media circle has been quite consistent, and results have shown a considerable growth in Instagram & its users since the year 2012, making this app a prime social media contender.
And as we hold the magnifying glass closer, further research shows an approximate 60% of everyday user engagement. It also outweighs other social media channels including Facebook with 58 times more engagement per follower. These stats only make supplementary content representation upon Instagram more important.
No matter how big or small your agency is, just scour around every corner for a stunning snap. Post it in and you'll have likes flying in. There are other ways in which Instagram can be used. We'll see each of those here.
Relish your Instagram Experience with these 9 Ways
1. Invent an Impressive Schedule & stick to it
Having a schedule is very important on Instagram, just as it is on any other channel or platform. Yes, agencies do relish a bit of leniency when it comes to posting images on Instagram. But photos should be posted depending upon the level of engagement. You could have a few going up everyday to one per day. You can also have them segregated on a weekly basis. Hence, having an appropriate schedule is important.
2. HD Images are a priority for a progressive stance
High-quality images are a must. Not only on Instagram, but on any platform. Since Instagram is coined for illustrations, top notch images need to be upgraded if you want likes in abundance.
Low-quality images will be overlooked or brushed off.
Look at yourself as an example. Would you stop by and look in on an alluring snap that emblazons every element clearly or, would you adore an obscure image that's hard to perceive?
3. Heaps of Hashtags. And use them smartly.
Hashtags are your lifeboat when it comes to Instagram engagement, so you need to make sure you are using them and using them well.
As you can see from my post above, I've been using hashtags and we've gotten a lot of followers and likes from those. Using hashtags on Instagram are a must if you want engagement. And you need to use them well, with respect to the right set of audience. For example, a restaurant would add in hashtags like #recipies, #foodie, #vegetarians, #dinner, #Turkey, etc. Therefore, when it comes to hashtags, relevancy is a key factor.
There have been findings that showcase posts with 10 to 11 hashtags. And these exceed engagement levels beyond the 70% mark. You don't need to think twice before using a host of hashtags.
4. Pin in Instagram Images & Videos onto your Website
A newbie can have his new Instagram posts & results implanted on his website. He could have the images & videos onto his website via blogs or other plugin methods. This sure does help promote an Instagram page a lot faster.
5. Useful Instagram Apps are custodians for success.
There are an array of apps that help you do plentiful things that help promote your presence on and via Instagram. You could have access to brands that help format photos, broaden business-client bonds and do a lot more. You also have apps that allow you to seek permission to share  original photos that belong to others. Such apps are always behind your back.
6. An Impressive Networking Opportunity via Instagram.
Networking is an essential feature in the world of business that allows it to grow amongst other industries and like-minded individuals. Networking becomes a lot easier due to the engagement that takes place on Instagram due to the pictures and videos. This basically takes place after swapping of likes & followers, and following of hashtags.
7. Instagram Ads sure are Beneficial
At this juncture, you can use Instagram ads for your company, using various formats that'd seem to fit in perfectly for your brand. Ads on Instagram could be spot as you scroll through your feed. Ads will keep popping in as you keep moving.
8. Avoid Sharing Links in Your Instagram Photo Caption
A lot of us do feel like adding in links in the caption area. But most eyes on Instagram are weighed down on the images. And those who do read the captions would be left confused looking at the clutter of characters along with the link in the caption box. Therefore, leave the caption box clear and readable, with a small post that'd direct viewers onto a page that'd draw them onto your website. You could add the link of your website on Instagram's biography area.
9. Analyse and Tweak Instagram Development to turn a new leaf towards Progress.
As you move forward, keep a track of your brand to build up a chart that'd open a wider door for progress.
You can add in photos according to the audiences' choice. This would increase the engagement levels. Tools like Iconosquare will help you keep a track of each activity on your account.
Capture every moment of Glory.
Instagram is an unusually interesting way of promoting your brand. Sharing images with different users, clients and others allow you to stretch your arms further, drawing in larger lot of viewers. This creative sphere would only see you ascend with every passing day.
Readers: Want to add anything? Have your say by posting your comments below.