Some Standard SEO Practices for your E-Commerce needs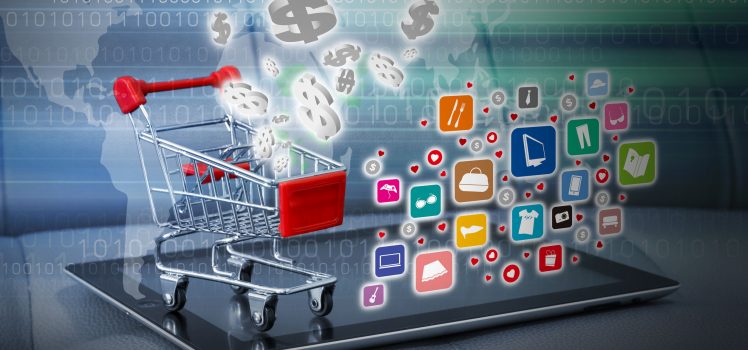 Your SEO requirements may vary depending upon the type and the nature of the e-commerce services that you offer to attract your target audience.  Hence, you may have to face up with varied challenges to make your e-commerce effort a successful venture.  For instance, Your Facebook SEO requirements may not be the same as compared to your Twitter presence. So, a little error in your judgment may jeopardize the success of your e-commerce website. In this rather brief discussion, we will touch upon some rather core issues at hand, when optimizing your e-commerce presence that may need your urgent SEO attention.
Avoid Plagiarism
Google's ongoing Panda updates checks for the duplication of the content in your website. So do ensure that duplication of the content is strictly avoided on any of your social media presence. Among the plethora of tools on offer, you can make use of Copyscape to check that you are not crossing the plagiarism line and in the process get yourself penalized by the Google's Panda update.
Use Schema markup
The only motive behind the timely algorithm updates by Google and other search engines is test the overall quality of your website. And sites, which adhere to these quality checks get rewarded with better visibility and more value added to your products and services in the search results. In turn, you'll need to ensure that your products or services are competitively priced in that segment. This can be seen in the Schema markup of your page source code.  You can visit Schema.org to create one for yourself. Besides that, you can use even tools to assist in checking your schema markup and for any coding blues, you can further leverage the assistance in schema coding from Google.
Optimize your site with Canonical Tags
For an e-commerce site, canonical tags play a very important role in SEO process especially, when your products are segmented on the basis of their size, shape, color, quantity etc. So, when you do apply optimization to one version of that page then ensure that if you accidentally create a script, it will automatically associate a canonical tag to every individual page. This will aid in duplication of the same page and is useful in preventing issues relating to scraping. Google highlights a preference option for the canonical segmentation of your pages, which further aids in shop-ability pagination.
Use Google for Pagination
For any of your product offerings, you can leverage Google's "previous" and "next" snippets for better accessibility of your web pages for a given category. For instance, 9 results on a given page and six pages of results, you will have 54 products per category. So, if you haven't done the prev/next coding right then you will only have to blame yourself, on a missing out on Google's product based ranking.
Optimize for search based merchandising
When shopping online, scribes don't search for a specific name of the product but a generic phrase like "office furniture", "Men's formal wear", "movie tickets for a James bond movie" to name a few. The same page is often merchandised across several segmented pages. For better merchandising of your products, you can do a bit of keyword research to develop some user-friendly searched content. For instance, a B2C search differs from a B2B search.
Update your URLs
Search engines over the years have improved by leaps and bound in terms of their crawling and indexing of webpages. Hence, generating some great structured URL's is not much of a task now than it was a decade back, which makes it easy to setup an e-commerce based platform.
Leverage Scalable Link Interface
You can run a PPC campaign to better understand what the online searchers are looking for in terms of an e-commerce setup. This will give a fair idea about your target audience on-site behavior in response to the overall segmentation of your products/services.  Leverage Scalable Link Interface with a robot.txt exclusion to further gauge your target audience behavior.
Upgrade to HTTPS
You can follow in the footsteps of many e-tailers, who are upgrading their sites to HTTPS. In the process, update your canonical tags as well and update your website changes under Google's webmaster tools.
Update your Sitemaps
Accordingly, update the new HTTPS to your site-maps. For an e-commerce setup, segment your sitemaps on the basis of your web page segmentation to sort issues pertaining to a particular site area. Besides that, having separate sitemaps for videos, pictures may further help matters.
Some DO's and DONT's for your Affiliates program
In case, if you are running an affiliate program, listed below are some points that need your consideration –
Outline a set of rules and regulations, which can be followed in case of a violation by your digital publishers. Terminate their contract, in such event.
Leverage the services of a trusted network of affiliates and watch out for an in-house managed one.
Maintain your communication standards by regularly updating promotional digital content to your affiliate publishers.
Track conversion progress
Track the performance of your B2B client's landing page and gather some real reasons behind the low conversions. This will further provide some insights on how to optimize your on-site user experience.
This article provides a brief checklist of your e-commerce setup and if you need some further insights to revamp your flagging business venture, you can share your concerns with us via email at sales@agencyplatform.com or call (888) 736-0541 for assistance.