GOOGLE SHOPPING: THAT IS THE NEW NAME GOOGLE PRODUCT SEARCH HAS GOT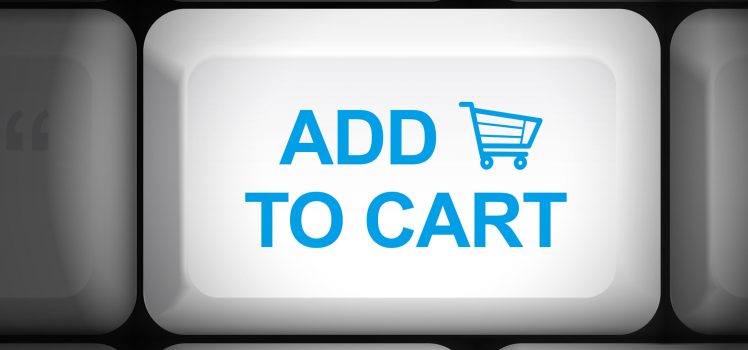 "This is about delivering the best answers for people searching for products and helping connect merchants with the right customers," said Sameer Samat, vice president of product management for Google Shopping.

Google shopping, thats the new name Google Product Search has got, wherein only merchants that pay will be listed. On May 31, 2012, Google announced that Google Product Search would become Google Shopping, an entirely monetized service where merchants would have to pay Google in order for their products to be displayed.
Sameer Samat, vice president of product management for Google Shopping, has also explained that this transformation to an all-paid model (with better and more trustworthy data) will improve the shopping experience for its users.
He also adds "we'll only have a better idea when the transformation is complete. The process begins now with experiments, launches more fully in the summer and will take through the fall to finish in the United States, when the service should be formally renamed from Google Product Search to Google Shopping."
What was Google Product Search? – A brief recap
Google Product Search was different from most other price comparision services. In that it neither charged any fees for listings, nor accepted payment for products to show up first. Also, it made no commission on sales. Any company could submit individual product information via Google Base or could bulk submit items for inclusion. Google sold advertising through Adwords to be displayed in Product Search results adjacent to the unpaid results. (Information source: Wikipedia)
But now its time to bid goodbye to Google Product Search and free listing. On the other side, merchants may continue to be listed within Google's free web search results. That's not changing. But those wanting to appear in a dedicated shopping search engine — and in the Google Shopping boxes that will appear as part of Google's regular results — will need to pay.
Google will run a variety of experiments
At first, Google will start experimenting for a small percentage of searchers. It will merge listing from Google Product Listing Ads and Google Product Search together. The "before" image below, will help you understand better:
In the screenshot above, you can see the traditional AdWords text ads and Product Listing Ads, that allowed advertisers to show small images next to their ads, and purchase on a CPA (cost per action/sale) basis. Product Listing Ads sometimes appear to the right of the main results, as well. It also shows the "free" listings that Google and Google Product Search provides.
The image below will show the difference, wherein the Product Listing Ads and Google Product Search results being separate, both will be combined into a single Google Shopping box.
Let us welcome Google shopping and the paid inculsion model:
So, even Google finally adopts the paid inculsion model, the companies who pay, will be listed. But this mode doesn't guarantee that they'll rank well for any particular terms.
This model will work similar to how Product Listing Adwords work. Merchants will not pay for a particular keyword but rather bid how much they're willing to pay, if their listings appear and get clicks or produce sales. Hence, being featured amongst top ranking will depend on a combination of perceived relevance and bid price.
Google is also offering two incentives to get merchants going with them now:
All merchants that create Product Listings Ads by August 15 will receive 10% credit for their total PLA spend through the end of the year
Existing Google Product Search merchants will get a $100 AdWords credit if they fill out a form before August 15
Will this "Paid Relationship" work ?
When it comes to searchers, Google's view is that by having a paid relationship, it can better ensure the quality of what it lists in Google Shopping.
"We believe a commercial relationship with partners is critical to ensuring we receive high quality product data, and with better data we can build better products," said Sameer Samat, vice president of product management for Google Shopping.
He added, " We believe that having a commercial relationship with merchants will encourage them to keep their product information fresh and up to date. Higher quality data—whether it's accurate prices, the latest offers or product availability—should mean better shopping results for users, which in turn should create higher quality traffic for merchants" .
"We've looked at a number of different aspects to approach this, but we have to evolve our experience. We believe consumers have a higher expectation of shopping online," Samat said.
About the comprehensiveness of this model, Sameer samat said, "We really want all kinds of merchants to participate," But he also said, "It's hard to speculate on how this will play out. Our objective here is to deliver a better experience. We are doing a number of things to help the users' experience get better."
In a nutshell
In the end, this step of introducing a paid model is certainly a step forward. Google is shifting to what's been the industry standard when it comes to shopping search, to have a paid inclusion program.
One thing about the change is that it will probably cause all the shopping search engines out there to better disclose the paid relationships they have.
From the searchers point of view, Sameer Samat said, "Google's trying to find the balance between having incredibly comprehensive results and the noise that can harm relevancy when there's too much junk and not enough signal".
He also adds, as far as web search is concerned, "Pure paid inclusion works better in the world of vertical search, where there are only thousands of companies you're dealing with".
Meanwhile, this move may take sometime to adjust but it shows that Google is increasingly looking at the bottom line. Do let us know what how you feel about Paid Google Product Search.