MEASUREMENT IS KEY WHEN BRANDED & NON-BRANDED LOCK HORNS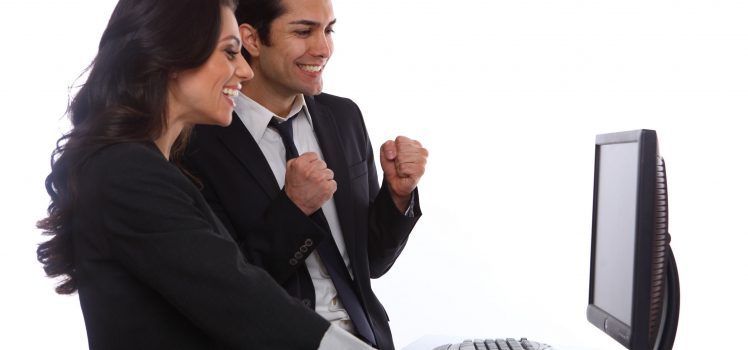 Campaign measurements are highly essential when it comes to development & while we look to attain a commanding presence in search. Upgradation of campaigns would be close to impossible without a prospective, planned and a steady measurement structure. Amidst all of this, the manner in which you measure can be incorrect.
In such instances, your goals should always be backed by top-notch measurements. For instance, 10 percent revenue growth year-over-year (YoY), and your primary KPIs, which could be cost per acquisition (CPA), cost per lead (CPL), return on ad spend (ROAS), etc. If issues come in your way, a detailed report with secondary & diagnostic KPIs will assist you. While you do all of this, remember to keep each of your hand separately on your brand & non-brand search efforts. It sure isn't as simple as it seems because the two campaigns have their own separate pathway about which advertisers forget.
Now, how do we differentiate? If we turn our heads to brand searches, they primarily give rise to a high 'Return on advertising spend' if managed appropriately. On the other hand, non-brand searches basically do not bring about a high ROAS. This is due to the curtailed intent from a searcher's end. But do not forget to put your ads up via these terms. This ignites awareness about your brand among customers. So, always make sure you segregate your campaigns and measure them accordingly.
A high ROAS or a firm CPA don't always come flying in with the implementation of non-branded efforts. Questions do come storming in at this stage. Let's look at what & how you should measure.
Impression Share
Clients need to see the number of searchers who saw the ads that rose above all the eligible impressions off the non-brand searches. Making budget, bid changes and seeing impression shares at high-level is possible if you segregated your campaign with respect to category or product. This would then allow you to put light upon each category separately, allowing it to grow for a brighter tomorrow.
For instance, brown cargos is the product that you shell out on in the market. Customers who love brown cargos would scour the markets, leaving no stone unturned. But they might have been caught napping while you were promoting your brand, leaving them unaware and informed about it. So, what you could do is increase the impression by adding in keywords like brown cargos. Such non-brand search efforts help open eyes & ears around corners. This would leave them with their mouths wide open at the sight of the cargos.
Similarly, we will now put light upon search funnels in our next point.
Search Funnels
Purchasing non-brand searches is pretty expensive for most advertisers. That's why it's important to understand which non-brand searches are leading to conversions, whether initially or further down the funnel, so that you know which terms to support in paid search. In AdWords, under Tools > Attribution, you have a number of reports that can provide you with data on how these "upper-funnel" keywords help conversions beyond just the last click. These reports can also help you understand how users search for your products before converting so that you can ensure you're supporting those conversion paths with enough budget and proper bids in your campaigns.
Optimizing Non-Brand:
Button up, as it's time to sprout higher for success. Yes, separate brand and non-brand measurement success bring forth a better understanding about impression share levels and the path to conversion with regards to non-brand campaigns.
The list here depicts the areas you need to dive into in order to ensure collection of non-brand searches from people with a likely positive conversion rate.
Age
Gender
Geography
Time of Day
Hour of Day
Day of the Week
You can have a desired set of audience by making a handful of others turn their heads away from your ads. This would allow you to move forward, allowing you to spend money on clicks by focusing on a batch of those who're most likely to see the light on your side. Bid adjustments conducive of the categories mentioned is another way. You could either raise your bid or go lower with respect to a set of audiences, depending upon their behaviour off non-brand parity.
You can come in with questions that'd bring about answers that'll assist you while measuring and managing brand & non-brand campaigns. Share your personal strategy that saw your business reach the top.
You can also check out our Pay Per Click services which will give you the best ROI on your Ad spend. Request a FREE PPC Report today. Alternatively, you can email sales@agencyplatform.com or call (888) 736-0541 (Toll-Free) for help.