Mobile Friendly Websites Topped Google's Top Search Ranking Slots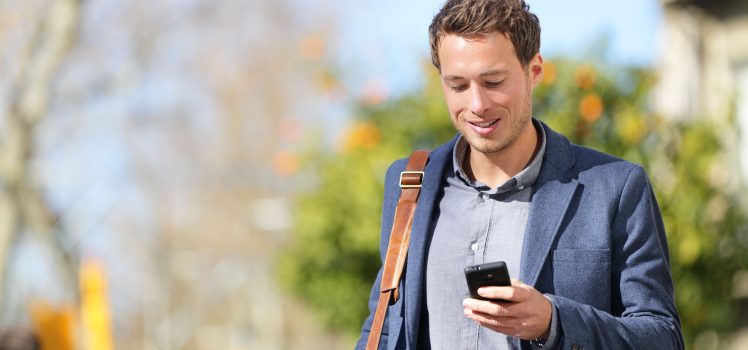 A recent Google study revealed that the mobile searches have finally surpassed the desktop crawls. But on contrary, there are a lot of brands and companies, who still don't have a mobile friendly website as yet. Post 21, April 2015, there was a flurry of speculation over the impact of the update, which is termed as the "Mobilegeddon" effect. After the algorithm update, Google announced that the mobile friendliness of a website would become a ranking factor. But unlike previous updates, Google outlined clear criteria for the website to comply.
Based on that, Moovweb, concluded through its study that the visibility of the brand has subsequent ramification on the traffic and revenue generation. The company tracked 1000 important Ecommerce keywords in a range of industries (ranging from retail, healthcare, travel & hospitality, transportation, insurance and education) to determine how it impacted mobile ranking on Google' SERP.
The results revealed that around 83% of the time, the top result is tagged as mobile friendly by Google. Around 81% of the time, the top 3 results are mobile friendly and considering the top ten entries of the first page of Google results, around 77% of the search results are mobile friendly. That means almost 8 out of 10 search results are mobile friendly entries. This raises a question – when and why is Google serving non-mobile-friendly results in those remaining 20+% of cases?
Moovweb's chart above shows the percentage of mobile friendly sites in each of the top 10 positions across the 1,000 keywords tested.
The below chart indicates that some industries are more mobile friendly than others and mobile-friendliness varied by vertical. Of the seven categories examined, retail had the most mobile friendly websites followed by healthcare, insurance, travel & hospitality, others, education and transportation.
After the Mobilegeddon effect, there have been disputes and apparent variation in its impact on various market segments, which reveals that the non-mobile friendly websites are virtually getting affected big time. So the obvious next step for the non-mobile friendly websites is to upgrade them on an urgent basis. This is important not only from the flourishing online business point of view, but also from a broader perspective of providing a rewarding experience to the smart phone searchers by complying with Google's mobile friendly algorithm update.
So, if you need any help in creating mobile-friendly websites, we're here for you. We've been offering Google mobile friendly websites for more than 2 years and 100% of our sites are recognized by Google as "Mobile Friendly".
Features of our Google Mobile Friendly Website:
Responsive website recognized by Google as mobile friendly.
Click-to-Call, Click-to-Email and Click-to-Text features.
Advanced mobile lead tracking and analytics.
Simply call (888) 736-0541 Toll Free OR email sales@agencyplatform.com for assistance.