Wow, the Audiences Love Facebook 'Reactions' but Hardly Use It: An Online Study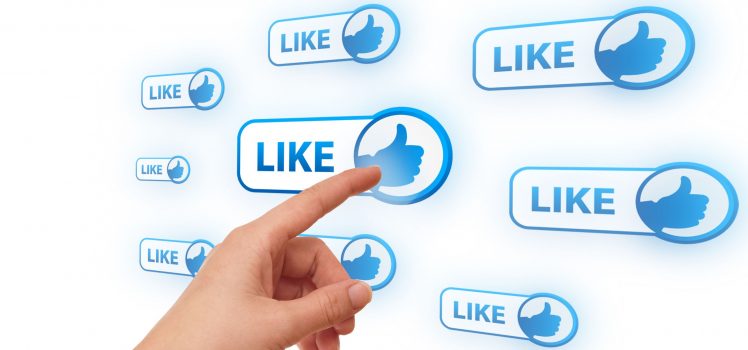 Facebook's much hyped "Reaction" buttons that were launched at the end of February, 2016 have so far failed to live up to the expectations in terms of user engagement, reveals a new online study.
Ending all media speculations, the company decided to give five more expressive emoji options to its users along with the trademark "Like" button. But the newly added emoji options more or less failed to create any impression on the audiences, both in terms of increasing engagement levels as well as garnering more likes on its platform.
The research unit of a company based in the US went on to analyze 130,000 posts on Facebook, to gauge the audience's reaction from their interactions after the roll out emoji reactions on the platform.
The company, during its research went on to discover that the emoji reactions, on an average,  generated low response from the audience. Going by the audience's response to the emoji reactions, the study found out that likes, shares and comments contributed to nearly 97% of audience reactions to posts on the platform.
This is what the researchers found during their first phase of research work, being carried out to know the audience's response to Facebook's newly added emoji reactions:
In this first step of our Facebook Reactions analysis it is clear that Facebook Reactions are not used very frequently by the average at this point. In our study, we also broke this share further down and looked at this split excluding shares and comments, which also revealed similar findings.
So which is the most favorite Facebook reaction among the newly added emoji reactions buttons? Well if the study results are to be believed, then it's Facebook's expressive emoji "Love". The researchers discovered that it has been used most often by the users on the platform.
The research further reveals that Facebook's video responses garnered over 40% audience reactions as compared to image posts on the platform. Also, the wonderful "wow" expression was most often used by the audiences when expressing their reaction to the videos in place of GIF images or static pictures.
After the "wow" expression, the "angry" expression coupled with the video content garnered 2x more attention from the audiences as opposed to the image content reactions on Facebook. The other conclusion that came out from this research was that there's positive audience feedback towards emoji reactions on the platform. Before the introduction of emoji reactions, the audiences found it hard to express their negative reactions to a post on Facebook.
This is what researchers had to say about the negative audience reaction on Facebook:
Via the "angry" or "sad" reactions it is now possible to do so, but the number of users that take advantage of the two possibilities is low. This comes to show that Facebook users are more likely to interact with content that is entertaining, funny or positive.
Like it or not, at the end of the day it's the audience's reactions that matter the most. What say Mr. Zuckerberg?