Make the Best of Halloween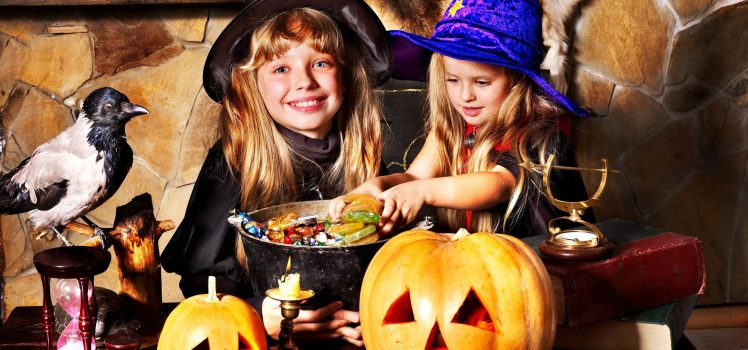 One of the best time for the customers and business owners is about to arrive. Yeah, you guessed it right, The Holidays! When everyone spend heartedly as they just love shopping. Slowly and steadily it has become the part of the festival to spend a handsome amount on the things you want. It simply indicates the physiology of forgetting the budget and all the hectic of our daily life and just fulfilling our desires.
However it's not the time to actually start decorating our shops with lights and stuff, but it's time to update our stock and off-course our Strategy!  It becomes more important to start early when we deal online, as our strategy will take time to implement and stand out. The perfect blend of creativity, tactics, and uniqueness is what you will require the most. In 2014, a mammoth amount of 7.4 billion dollars was spent on Halloween shopping. It's a 6 percent hike from the previous year.
The notable point here is, it's not just a kids-only festival anymore, so as a business owner you get a chance to target excited customers from every age group. While most of the Halloween shopping takes place in first and second weeks of October, approximately a quarter of business owners starts late at September.
To compete and win, you need to have a solid plan for your ad spend this year. It will not only provide you enough time to make your strategy powerful by reviewing it again and again, it will also give you a head start from your competitors who are just waking up.
Below is the chart illustrating "When People begin Shopping for Halloween"
Customers taste other items too!
The first thing pops up in our mind when we hear the word Halloween is "Candy" followed by "scary costumes". An approximate of 2.5 billion dollars were spent on candy last year. That makes an average of 29 dollars. Decorations come second with an average spent of 23 bucks and costumes secure the third position with an average of 21 dollars. However, this season is not just about the candy, decoration, and costume. It's about the mindset of spending amount on the things we want. So the customers in this season shops heartedly, as a result, we see a boost in other items too. Namely Electronics, Gadgets, Accessories, Automobile and Privilege services.
So as a marketer, it becomes crucial ensuring that your products and services are easy to find and buy. You can make all the product listing and entire website on the theme of Halloween or you can add a sitelink to direct shoppers to Halloween specific items. It's a great time to showcase your creativity and lure potential customers.
Customize your product
A good businessman never misses a single opportunity. If you don't deal in Halloween-specific items, you can customize your products as per the Halloween. If done extremely well and you advertised it brilliantly, you can be able to set a New Trend. For instance, Halloween mobile covers were introduced by someone! And after that it became a trend. You can also create magic by just customizing the cover your products. It provides your business a rare opportunity to escalate overnight.
When it comes to advertisement part, add the word Halloween with your product. Or you can also use the words witches, monsters, mummy etc. It will increase the chances of your product showing up in Halloween-related search results. So if buyer found your product interesting, they might buy it!
It's going to be Mobile-Friendly Halloween.
Mobile search is expected to play a big role in this Halloween, so you better plan your strategies accordingly. As compared from the last year, mobile searches for Halloween grew up to 1000 percent. It's a pretty huge hike. As you know the user in mobile spend half as much time on a website, you should make sure that your website is mobile friendly and you have listed items very clearly. You may want to avoid annoying a potential customer by letting him scroll through pages and ultimately him, leaving your website without purchasing anything.
The first thing you need to do is make sure that your website is mobile friendly. After passing the mobile friendly test, browse your website from a user perspective keeping in mind that you have lots of option and very less patience and time. Did you find what you searched for? Is navigating only using thumb is possible? To provide best user experience put your most important content in the center of the screen for maximum engagement.
Use Keywords wisely!
Words are powerful; ensure you are using it wisely. Be very specific with keywords. "Kids costumes" worked well for retailers dealing in apparel and accessories. The word selection, collection and range works wonder especially with tab and PC users. You can add words like Huge Selection, Wide Range, Selected Collection, etc.  On the other hand words like "Premium", "Customized", "Specialized" or "Guaranteed" were successful in drawing the attention of  mobile user. Also, perform a keyword research for the best outcome. And last but not the least make sure that your copy and image complement each other and is in align with your overall theme.
Make your Halloween Campaign a Treat
Though the Halloween doesn't offer as much as "The Big Holidays" but getting a piece from the 7.4 billion dollars cake is worth your time and effort. It will not only provide you good sales opportunity but help you in the long run by attracting more visitors. More visitors mean better search ranking and a recall value, not to mention the free word of mouth and trust, which you will get by selling Good products. Maybe they will check your website on big holidays too.
If you would like, we can help you in making your website mobile friendly, providing you better ranking in search results and we can also be of assistance in launching an extremely effective AdWords campaign. You can also write to us directly at sales@agencyplatform.comor call (888) 736-0541 (Toll-Free).