HOW TO CHOOSE THE BEST WEB HOSTING PROVIDER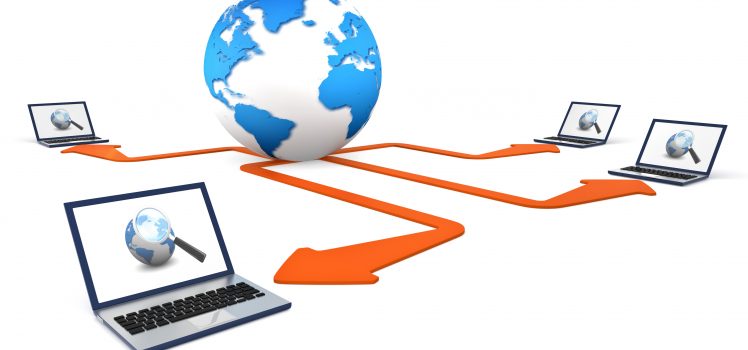 Like everything else, people these days are spoilt for choices when it comes to web hosting companies.  Each & every company is promising that they are the best & offer "Reliable services at best prices". But as a newbie or a frustrated website owner who had a bitter experience with a web hosting company in the past, it's hard to believe their words & claims.  Also, when you don't understand the exact meaning of their offerings, it becomes hard to choose the RIGHT web hosting service.
To ensure you make a well-informed decision we have listed the most important aspects you should consider before opting for any web hosting service:
1. Price
For most people, price is the biggest factor when choosing a hosting provider; however, it shouldn't be the deciding factor. While comparing prices of different companies remember the old maxim, "We get what we pay for".  Selecting the cheapest possible deal, isn't the brightest idea. To provide flawless web hosting services one requires quality hardware & non-outsourced support, and that cost money! A company that is offering hosting services at $1.99/month is quite unlikely to deliver as per your expectations. So while comparing prices, take a closer look at the features they offer. You can use the site HostMonk to compare prices & features of almost any web hosting company.
2. Area of Focus
Every website owner has a different area of focus & thus needs different web hosting solutions. For instance: An enterprise will need a different hosting solution as compared to a small blog. So first identify your exact needs and then choose the company whose offerings are similar or close to your requirements. Before choosing, make sure that the website hosting company understands your specific needs & has proven results in providing that particular service.
3. Tech Specs / Limitations
Every website serves different goals and the type of website should decide the hosting plan. In case you are willing to host an E-Commerce store, blogs, rich content & videos then you mustn't go with the low priced hosting packages available. The RAM, disk space & processing power will be lower in cheap hosting plans and that will cost you more money because you will spend more time resolving the downtime or load issues. And don't forget the loss of potential customers & loyal visitors.
Look at exactly what features a specific plan includes. Also, check if you will be charged separately for support, backups or an additional domain.  Create a list of questions and ask them. If you get satisfying answers for most of those questions, proceed further.
4. Tech Support
Tech support is one of the major factors you should be looking for. So try to get answers to following questions:
When your site will go down for some unknown reasons, will a real person help you?
Will they find out what's wrong & fix it? Or at least, enlighten you about the issue & suggest a way out?
Mediums through which you can contact them when you need support – email, toll-free phone number, live chat, etc.
Also, checkout their reviews to avoid falling for false claims.
5.  Add-Ons
Every company has a USP & every company offers something additional to entice customers; be it multiple data centers, energy-saving practices, regular data backups or free domain privacy.  Look out for a company that is offering an additional service or feature that is important to your business.
6. Hardware
Hardware influences the performance of the server and ultimately your website. So before opting for a web hosting service, ensure that they are using top notch hardware.  You might have to do a bit of research & reading to get to the bottom of this one.
7. Control Panel / User Interface
There are some things which you should be able to do without annoying hosting providers, basics like installing WordPress, setting up email, setting up FTP accounts and so on. You have to perform such tasks yourself & to make the job a little easier, a good interface is required. Check out if the hosting company you are choosing is providing you with a good control panel that makes the updating and modification job easier.
8. Room to Grow
Your company will grow in upcoming days and it is vital to choose a hosting provider that will fit into your plans for the future. Maybe you are ready to settle with a "good for now" option.  But let me tell you that it takes valuable time & efforts to transfer hosting, which could be avoided if you choose a hosting service while keeping your company's future plans in mind.
Consider all the above factors and you will get a hosting provider that cares for your website as much as you do.
In case you need assistance with any other aspect of online business, feel free to write to us at sales@agencyplatform.com. We will be more than happy to guide you.